Algiknit, a materials pioneer that creates eco-conscious yarns from kelp seaweed, raises $13 million in Series A investment round. The round was led by the Collaborative Fund. Additionally, H&M CO: Lab, the investment unit of the H&M Group, Starlight Ventures, Third Nature Ventures, and previous investors Horizons Ventures and SOSV also joined the round.
"The textile industry is responsible for as much as 8% of the world's CO2 emissions – in addition to being massively polluting and water-intensive. We're thrilled to be leading AlgiKnit's Series A round, and to be investing in a technology that is pushing the world towards a more sustainable future."

Sophie Bakalar, Partner at Collaborative Fund
AlgiKnit's fundraising announcement also marks the opening of its new manufacturing plant in North Carolina's Research Triangle area, which was launched in June. The new AlgiKnit factory demonstrates the company's commitment to sustainability beyond its product -the company attempted to reduce its building footprint by outfitting its 15,000-square-foot expansion with repurposed materials and used furniture.
This investment increased AlgiKnit's total funding to $17.9 million, consolidating the company's position in the fast-expanding biomaterials field and building on its expansion momentum.
A conscious effort towards sustainability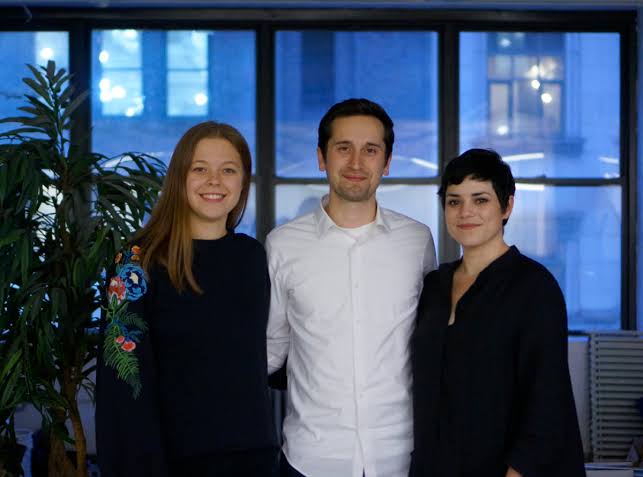 Established in 2017, AlgiKnit is a biomaterials firm founded by designers and backed by science to develop novel textile production technologies. The company is delivering a scalable and sustainable alternative for designers, manufacturers, and consumers by employing materials with a comparatively lower environmental footprint than conventional textiles.
"The building process was predicated on creating a vibrant, innovative working environment without compromising our commitment to the planet. From utilising an existing space that met our specifications to reusing and repurposing as much as possible, sustainability was always top of mind."

Co-Founder & COO Aleksandra Gosiewski
AlgiKnit is developing materials from kelp, a seaweed that is one of the most renewable and regenerative organisms on the planet, to provide more environmentally conscious materials for the heavily polluting fashion and textile industries. These yarns are produced by extracting alginate from seaweed and combining it with renewable biopolymers. The fibres can then be knitted into textiles and coloured with natural pigments and have the potential to be used in a variety of industries, including fashion, furniture, and automotive. The company first gained traction after participating in two accelerator programmes: the RebelBio Accelerator Program in London and the Fashion for Good Plug and Play Accelerator in Amsterdam.