Here, a startup based in the United States, has announced a $5 million investment to expand their platform that allows consumers to become fractional investors in holiday rentals, with stakes as low as $100.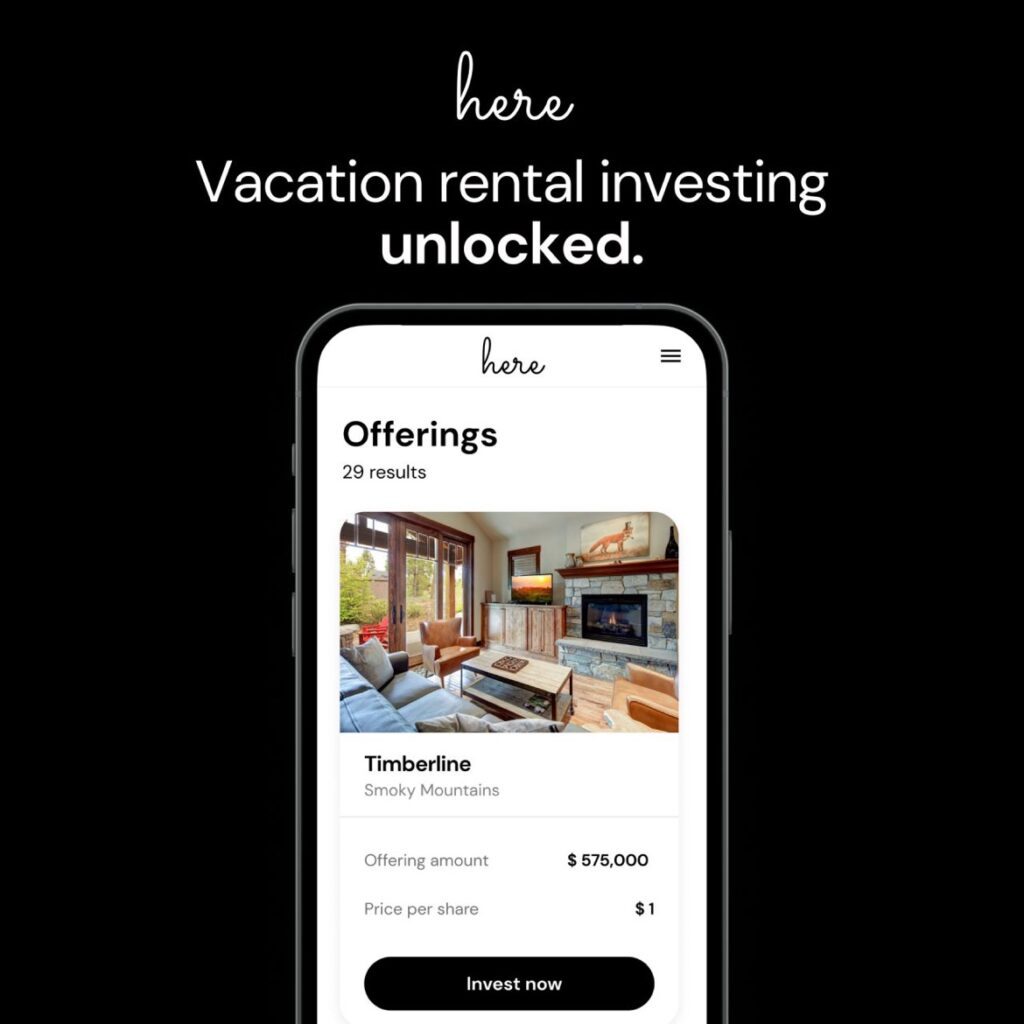 According to the announcement, Here has raised $5 million in venture funding led by Fiat Ventures. Other investors such as Liquid 2 Ventures, Mucker Capital, Basecamp Ventures, and Cooley also participated in the round. The fund infusion will be invested in market growth, user growth, and product development.
Here's business model
The corporation buys a property through its investments and transforms it into a "vacation rental ready" property. The company then lists it in an IPO to investors at a price that includes all those expenses. All properties follow the rule of $1 = 1 stock of the property. Once all shares are sold, Here places it on several vacation rental platforms such as Airbnb, Homeaway, and Booking.com for stays. It then distributes quarterly dividends to investors based on the earnings produced by that property throughout the term.
The goal is to keep a vacation rental property for five to seven years before selling it. After that, shareholders receive payments based on their stakes in the property. Before distributing funds to investors, the company deducts maintenance costs from dividends and final appreciation.
"We have stopped ad spend for last 60 days because we don't have enough supply to meet the demand. Our last listing was sold out in five hours. Short-term rentals are having their defining moment of being recognized as an asset class. So our goal is to capture the market and become a reliable brand in this space."

Corey Ashton Walters, founder and CEO, Here
Here had officially opened its portal to the public earlier this month. It listed three properties in Bear, California, Clearwater, Florida, and Gatlinburg, Tennessee, with a fourth set to go live soon. It currently has over 30,000 registered users, with 1,000 of them being active investors.
Over the next year, the company plans to launch 70-100 properties in 20 vacation destinations, including the Hudson Valley in New York and the Pocono Mountains in Pennsylvania.
What is fractional ownership?
Fractional ownership is a means of purchasing a percentage of a high-value asset, which is divided into numerous fractions to make the cost of entrance more accessible and to distribute the load among a group of like-minded individuals.
Real estate fractional ownership allows investing in property without bearing the entire cost alone. Most of the time, a group of people pool their resources to share ownership of a home or vacation property, avoiding the need for significant sums of money or large debts. All investors are granted equitable title ownership and share in benefits and upkeep costs. As a result, it is a more affordable option for luxury resort vacation homes that would otherwise be out of reach.
"Vacation rentals are an investment opportunity that historically has only been available to the wealthy. Here has created a seamless and simple way for everyday investors to participate in this market, and supporting their mission to open up this opportunity to everyone was an easy decision."

Adam Nash, CEO & co-founder of Daffy