Ola Electric launches India's first indigenously developed lithium-ion cell. The company will commence the mass manufacturing of NMC 2170 in 2023 from its Chennai-based Gigafactory.
The cutting-edge High Nickel Cylindrical Ola Cell employs NMC on the cathode and graphite and silicon on the anode. The use of precise technology and materials allows the cell to pack more energy into a given space while also improving the cell's entire life cycle.
"A cell is the heart of the EV revolution. Ola is building the world's most advanced cell research center that will enable us to scale and innovate faster, and build the most advanced and affordable EV products in the world with speed."

Ola Electric Founder and CEO Bhavish Aggarwal
The first indigenously made Li-ion cell is also the first of many in the company's cell technology roadmap, he added.
Ola Electric stated that it seeks to invest in core R&D to develop indigenous advanced cell technologies, expand manufacturing capabilities, and establish an integrated Ola Electric vehicles hub.
Earlier, The government of India allotted the firm 20GWh capacity under the ACC PLI scheme for producing advanced cells in the nation. The company is establishing a cell manufacturing facility with an initial capacity of up to 20 GWh, localising the most crucial element of the EV value chain.
In addition, the business will invest in top cell research and development personnel worldwide, hiring 500 PhDs and engineers to make indigenous cell technology more successful than ever before.
Recent developments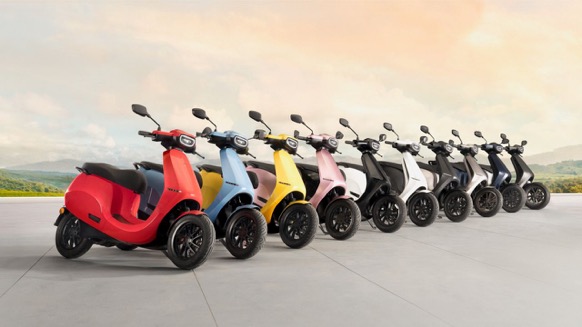 Ola Electric launched a pilot programme in May 2017 by putting up charging stations across Nagpur city and purchasing electric taxis, e-buses, and e-rickshaws from OEM partners in order to reduce emissions and fuel reliance of Ola's cabs and convert to mass electric mobility.
The company unveiled its first electric car, which is now in development and is expected to be released in 2023, on June 20, 2022. Bhavish Aggarwal, CEO of the company, stated that further information would be released on August 15 this year.