For a long time, former BharatPe co-founder and MD, Ashneer Grover and his wife Madhuri Jain have kept the Third Unicorn and its offerings under-wraps. It seems that the venture is targeting the fantasy sports genre with a new app called CrickPe. According to sources familiar with the development, the app has been in closed beta mode for the past four months and will soon be available to the public. The website for CrickPe shows that it is a fantasy sports website for cricket fans, but it appears to be incomplete or a placeholder for now.
The company does seem to have filed for a trademark for CrickPe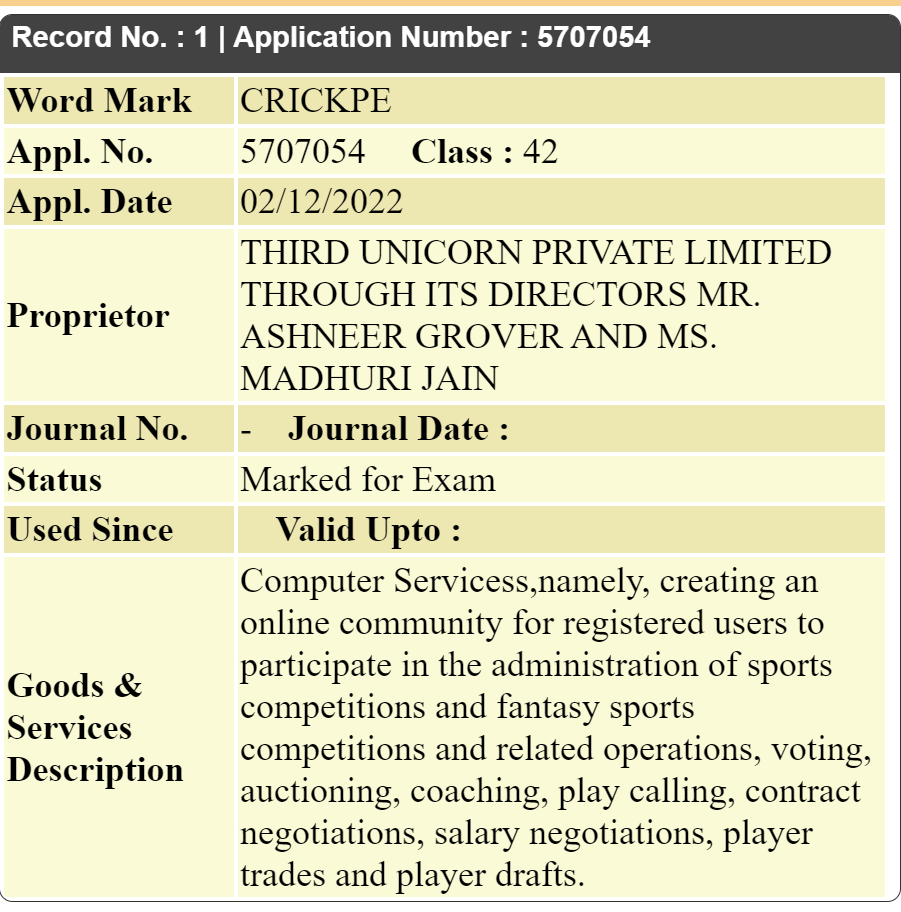 Last month, Grover revealed some details about Third Unicorn in a LinkedIn post, stating that the company has been quietly building a "market shaking" business without VC capital and capping employee numbers at 50.
Aseem Ghavri has also joined Third Unicorn as co-founder and said that the new venture will be in the B2C space.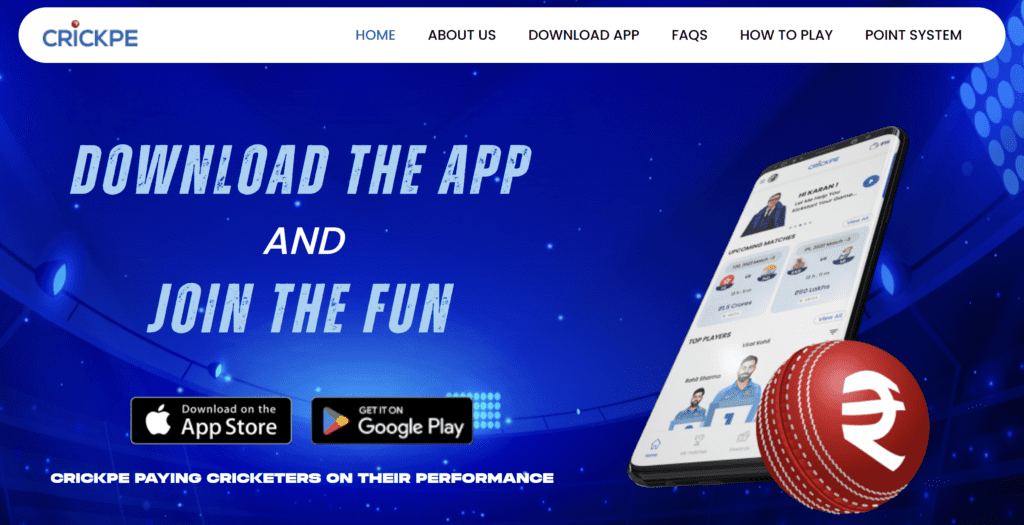 Grover, who has been in the media for his outspoken statements, has rarely been out of the limelight in the past year, thanks to his appearance as a shark in Season 1 of Shark Tank India and his public tussle with the BharatPe board. With CrickPe, Grover is attempting to disrupt the status quo with generous rewards and clever marketing, seeking to have cricketers associate with the platform for the rewards it plans to earmark for them.
According to the information that is now available, Grover is attempting to gain traction for CrickPe by combining generous awards and astute marketing, by attempting to have cricketers identify with the platform for the "rewards" that it wants to allocate for them.