Bengaluru-based biomaterials startup altM secured $3.5 million in seed funding led by Omnivore. The round also saw participation from other investors like Theia Ventures, Thai Wah Ventures, Sanjiv Rangrass, Neha Mudaliar, Maninder Gulati from OYO, Mirik Gogri from Spectrum Impact, and Paula Mariwala from Aureolis Ventures.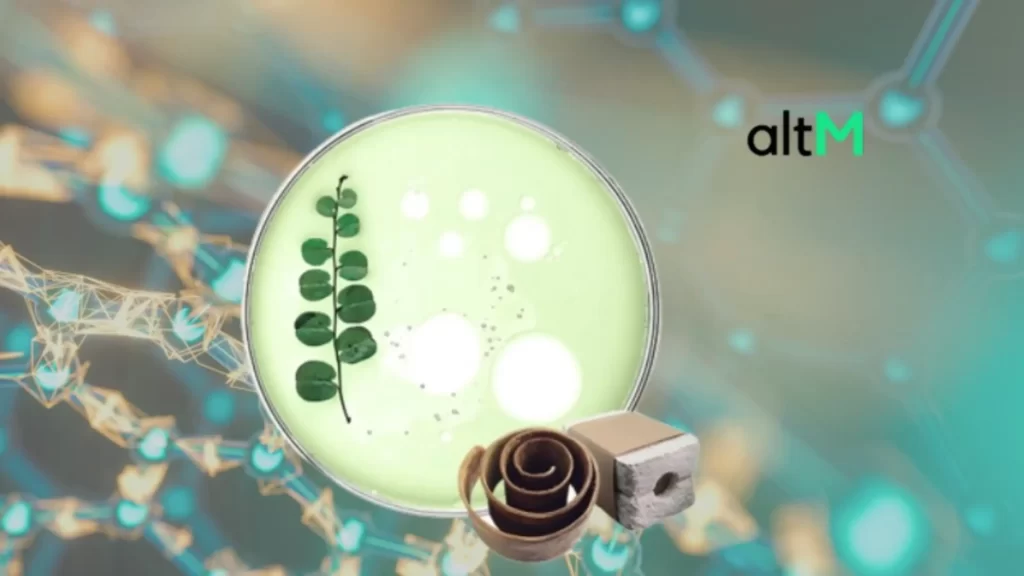 altM is Omnivore's first investment from its third fund. The Omnivore Agritech and Climate Sustainability Fund recently had its first close at $150 million. This is also the firm's fourth investment under its OmniX Bio initiative, set up in 2021. The initiative supports early-stage agrifood life science startups working in agricultural biotechnology, novel farming systems, bioenergy, and biomaterials.
The startup plans to use the funds to bring forth an engineering and manufacturing-driven lens on circularity and sustainability.
"With Apoorv and Yugal's background in manufacturing excellence, altM's entry into industrial alternative materials will hasten the global shift towards sustainability and circularity. Omnivore is very excited to be a part of their journey as we kick off our new fund," said Mark Kahn, Managing Partner at Omnivore.
About altM
altM aims to develop and manufacture scalable biomaterials to help large industries reduce their carbon footprints and improve circularity in their supply chains. The company uses lignocellulosic agricultural residues made up of bagasse wastes, including wheat, rice, corn stover, sorghum stalks, and more. These lignocellulosic residues are used as raw materials to produce advanced materials as alternatives to unsustainable incumbents. Hence, given its sustainability potential and functional properties, lignocellulosic biomass offers a unique technological appeal as a family of materials.
This advancement in sustainability works as a crucial stepping stone for India. Previously, the Indian government has undertaken a series of initiatives to strengthen the biotech sector and promote biotech startups. India's biotech economy is growing steadily, at a substantial rate of $8 billion in 2014 to almost $100 billion today.
Apoorv Garg and Yugal Raj Jain, who worked at US-based Tesla, founded altM in 2022. Garg, an alumnus of UC Berkeley (M.Eng.) and Delhi College of Engineering (B.Tech.), has served in supply chain and engineering leadership roles at Prometheus Fuels, Tesla, and Maruti Suzuki. Similarly, Jain, an alumnus of MIT (M.Eng.) and NSIT (B.E.), worked at Tesla in engineering leadership roles. The team also includes Harshad Velankar, who has over 20 years of academic and industrial experience across India, the US, and South Africa. He previously led bioprocess research at HPCL, with prior stints at Praj Industries and Reliance Life Sciences.
"The scale-up of a technology from a laboratory bench to commercial production is not a trivial undertaking. Production scale-up is often the death valley for biotech startups. Our focus on go-to-market strategy, execution, and production scale-up will be the differentiator to most endeavours we see in the world of biomaterials today," said Apoorv Garg, CEO and Co-Founder at altM.