The aroma of freshly baked bread that permeates every corner of the store; a delicious blend of continental herbs and spices; and endless possibilities of sandwiches built to suit your exact taste—this is what the global sub sandwich store, with over 40,000 stores worldwide, promises. Born from the down-to-earth aspirations of a 17-year-old, Subway, one of America's leading fast food chains, made waves as the general public's go-to solution for a filling and fresh meal.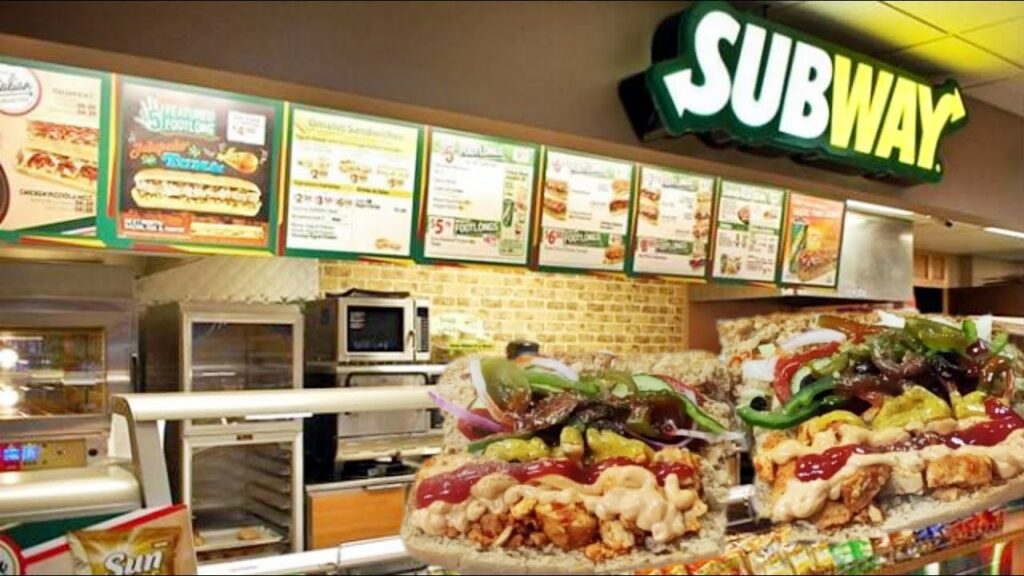 The prospects of a simple submarine sandwich are numerous; with the added benefit of building them according to suite one's preference. The restaurant proved itself different from its other fast food counterparts. In an economy where eating healthy meant eating expensively, the chain offered filling six-inch and foot-long subs at affordable rates. In 2013, it even exceeded the store count of industry giants like McDonald's, with 1,000 more stores worldwide.
Humble beginnings born out a need
The chain with its memorable green and yellow symbol owes its beginnings to nuclear physicist Dr. Peter Buck, but truly, the endeavour started with the grit and determination of a young 17-year-old boy called Fred DeLuca.
In 1965, the future entrepreneur desperately needed money to pay for his college education to study medicine. Denied loans and exhausting all possible means, he turned towards an old family friend and nuclear physicist, Dr. Peter Buck.
"There was not much hope that I could get through college because my family simply didn't have the money. I worked at a hardware store as a store clerk, earning $1.25. It was a good job for a kid, but it wasn't going to provide the money I needed for college," Fred DeLuca explained in an interview.
Unexpectedly, the physicist recommended that Fred open a sandwich store. He was inspired by a popular sub shop from his childhood and was confident enough in the plan that he offered to become Fred's partner and invested $1000 in the project. While Fred had never made a sub in his life, he was dedicated and hopeful about the prospect. They opened their first restaurant in Bridgeport, Connecticut, called "Pete's Super Submarines".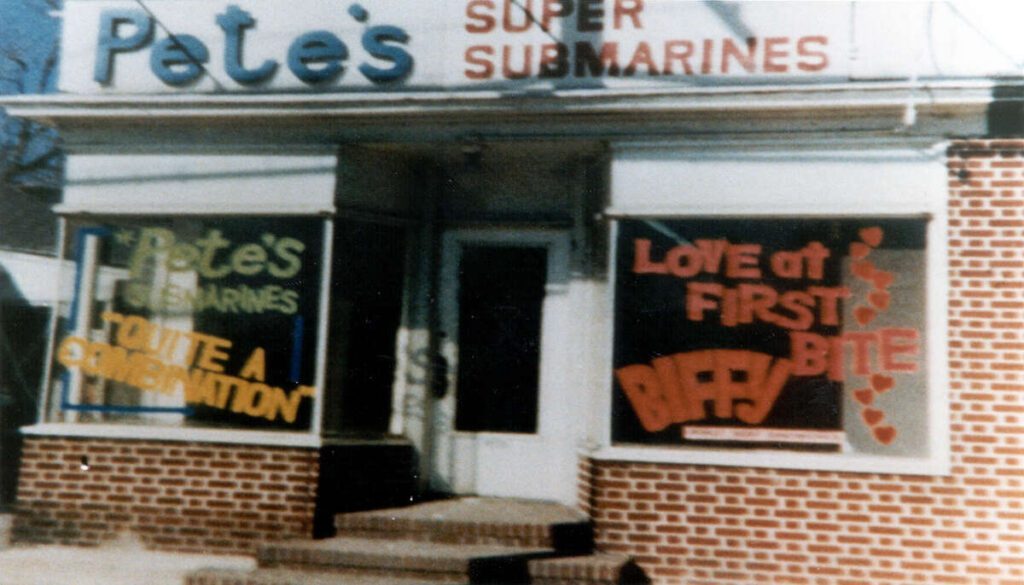 Through a series of research trips to Portland and different sub shops like Jersey Mike's and Amato's, Fred and Pete decided on a menu that offered a variety of subs with fresh meat and vegetables. The starting price, inspired by Jersey Mike's, was 69 cents per sub. They sold over 300 sandwiches on their first day alone. They decided to open 30 more stores by 1974.
The rough road towards success
Despite the success of the first day, the store's sales gradually plummeted. The founders were on the brink of closing the store within six months of its opening. With only $6 remaining from their starting fund, the duo came up with the unusual idea of opening a second store. They hypothesised that a new location would allow them to experiment with different products and compare results.
They opened a second and a third restaurant by 1966. After the initial rough start, the restaurants gradually gained momentum and made a profit of $7000 in their first full year of operation. Committed to the food industry and giving up medicine, Fred sought the advice of William Rosenburg, founder of Dunkin' Donuts and the International Franchise Association. Rosenburg suggested that Fred opt for a location near a parking lot and start franchising.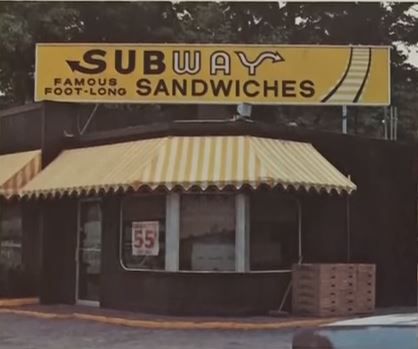 Taking the advice, the owners opted for the franchise model, decided on a catchier name, and renamed the chain 'Subway'. They successfully opened over 5,000 stores in the next decade. In 1966, they formed Doctors Associates, Inc., a holding company for Subway's assets. The name was a sly reference to DeLuca's medical aspirations and Buck's PhD.
Unbeatable milestones
In the 1980s, America's obesity levels were at an all-time high of 15%, meaning 1 in 7 adults were obese. With an increasing health-conscious public, Subway's brand became a purveyor of healthier fast food.
The chain made all their breads in-house, working against processed manufacturing. Unlike popular restaurant chains that only focused on burgers and fries, Subway products weren't fried. The submarine sandwiches were made by splitting a customer's preferred bread (Italian, multigrain, wheat, etc.) and filling it with a selection of fresh and high-quality meats, vegetables, and condiments. One of its later spokespersons, a student at Indiana University, claimed that he lost more than 100 kg on a diet of Subway sandwiches.
By 1982, Subway had grown to 200 locations and set a goal of 5000 locations by 1994. In 1984, they opened their first restaurant outside North America on the island of Bahrain. The brand's campaign of "$5 footlongs" propelled its success further.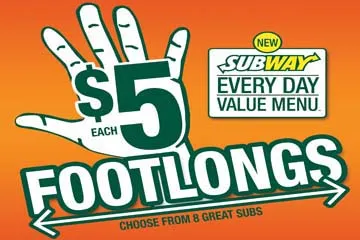 Subway's rapid growth in the early years was driven by a number of factors, including its relatively low franchise fee of $5,000 and minimal construction costs. The company also initiated a programme that offered cash incentives to franchisees who opened new stores and helped support their fellow franchisees. As a result, Subway surpassed its goal of 5,000 locations by 1990, four years ahead of schedule.
The franchise opened its 10,000th store in 1998, and in just over 4 years, it surpassed McDonald's in the number of outlets. The franchise expanded to countries all over the world, like the U.A.E., Norway, India, Hong Kong, Switzerland, etc. As of 2013, Subway has branches in 102 countries and a yearly revenue of $9 billion. The brand boasts a total of 573 outlets in India alone.
A stagnant future
The ever-rising brand saw another disastrous bump on the road as its popularity reached stagnation in 2014 after more than 30 decades of success. Due to the large store openings, Subway faced a cannibalization of sales with too many stores competing for customers.
With rivals like Jimmy John's, Chipotle, and Jersey Mike's emerging as popular choices for customers, Subway's claim as the sole provider of healthy fast food could not stand. In 2016, Subway closed more stores in the United States than it opened. The average unit volume of its 26,741 U.S. stores dropped to $421,000.
The death of the founder, Fred DeLuca, in 2015 coincided with a major public relations crisis. The spokesperson for the company, Jared Fogle, pleaded guilty to child sex and pornography charges. The chain saw its sales sputter, and a mere 15 months after DeLuca's demise, co-founder Peter Buck also passed away.
The franchise was on the brink of closing down as it became the target of several food safety lawsuits. Losing its trademark, it became a location where customers hesitated to eat. It received criticism for using processed meats and cheeses.
Hundreds of Subway restaurants became available for purchase. The cost of opening a new Subway franchise ranged from $147,050 to $320,700, according to the 2017 Franchise Disclosure Document (FDD). In September 2017, 277 Subways were listed for sale on the BizQuest website alone. The majority of these restaurants were priced between $150,000 and $200,000, but a dozen were available for much less.
Road to Reformation
The faith behind the idea did not remain in decline for long. In 2017, Suzanne Greco, Fred DeLuca's younger sister, took on the task of putting her brother's multi-million-dollar company back on track.
"Over the last decade, Subway did not stay relevant and now needs a major transformation. Suzanne must lead changes that make Subway better at every touchpoint," said Joe Tripodi, who was Subway's chief marketing officer in 2017.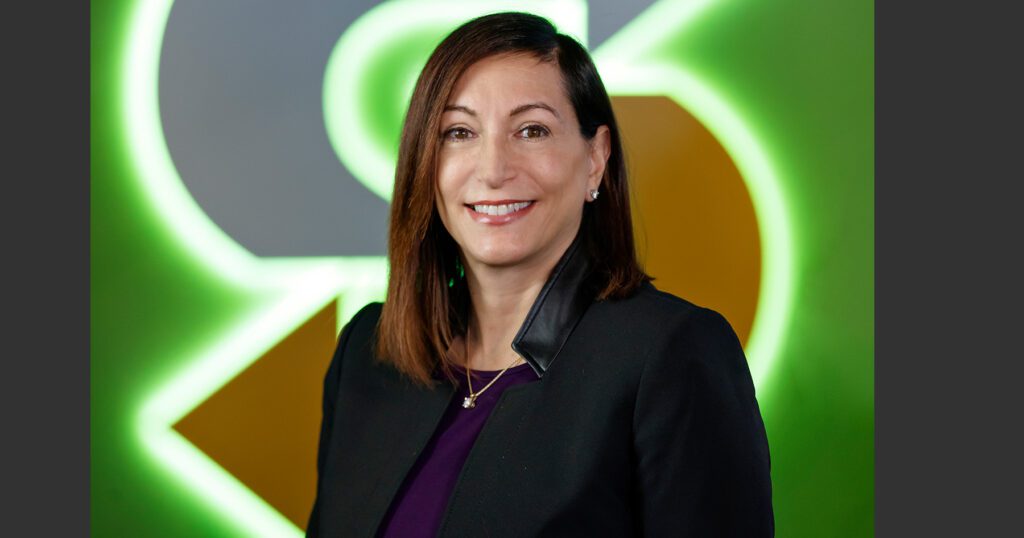 To start off, Greco hired a team from Accenture to create a new division called Subway Digital. She invested heavily in seasoned, qualified people to join the brand. The initial goal introduced a restructuring that worked with the changing demands of the public. The new leaders leaned towards innovation and worked to improve their food and make it healthier and more nutritious.
"When I took over, we decided to make the largest investment in brand history to build an infrastructure with highly experienced talent to support our franchisees. It is our strategic plan to improve every consumer touchpoint, beginning with the look of the restaurant. Our new Fresh Forward design brings to life what we have always had—healthy, fresh vegetables. We are integrating new technology to make us more accessible to the consumer and leveraging all of this into a new image," said CEO Suzanne Greco.
The redesigned restaurants dubbed 'Fresh Forward' introduced new features in the stores, like tables with USB charging ports, self-order kiosks, new menu items, and gluten-free bread. In just the first seven months, sales were up by double digits, with high customer satisfaction and few complaints.
Recent developments
In 2018, John Chidsey took over as president and CEO. Unfortunately, the chain closed 500 stores as a result of three consecutive years of falling profits and a 25 percent reduction in foot traffic in Subway stores since 2012. After the COVID-19 pandemic, the company's sales declined by 30%, forcing them to close more stores.
In 2023, the family announced that they were in the process of selling the company to private ownership. With the reported price of $10 billion, many potential buyers came forward. On August 24, Subway announced that Roark Capital would purchase the company for a reported $9.6 billion.