BosonQ Psi, a quantum-computing based SaaS company, raised $525,000 in their pre-seed funding round. The round was led by 3to1 Capital and saw participation from India and US-based angel investors such as Abhay Tandon, Vijay Sethi, Chandan Chowdhury, Saptorshi Hore, Vijay Rajagopal, Abhishek Sureka, Shankar Rachakonda, Anand Reddy, Neeraj Khandelwal, and Ankur Jain.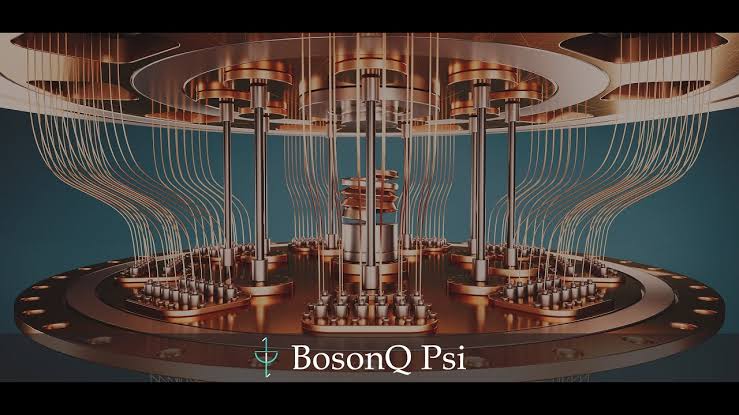 The funds will be utilized to accelerate product development and expand in Asia, North America, and Europe to address the product's growing demand. Additionally, the startup will invest the money to recruit international talent across tech, sales, and marketing teams.
"We believe in investing in smart founders who are audacious enough to build the future! The BQP founders and team are building the future through quantum tech, which has a multifold impact on society. Through their innovative simulation engineering modules powered by quantum tech, they would solve problems for large enterprises such as faster GTM and robust products and for the consumers around safety and confidence. It's a huge market with a multi-billion-dollar TAM, and the founders have the gumption to make it happen! We firmly believe in their vision and are glad to be a part of their journey."

Abhay Tandon, Co-Founder and GP, 3to1 Capital.
BosonQ Psi – at the forefront of Quantum computing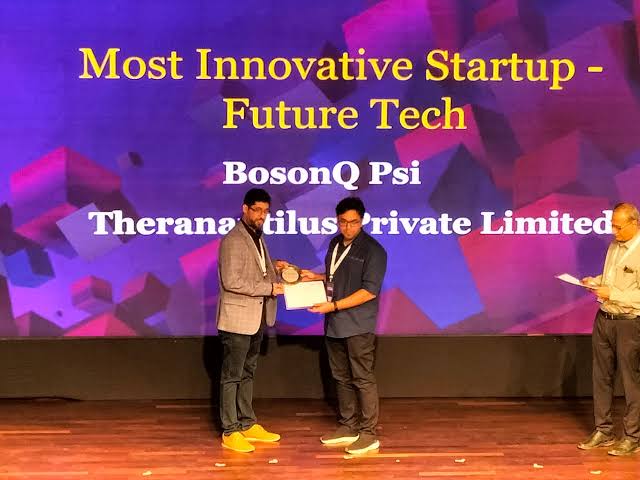 BosonQ Psi is a software company that uses quantum computing to perform simulations. To highlight near-term value additions to the clients, they build simulation capabilities by employing a hybrid infrastructure of quantum computers along with classical high-performance computers (HPC). BosonQ Psi was incorporated in 2020 by Abhishek Chopra, Rut Lineswala, and Jash Kumar, who act as CEO, CTO, and CFO, respectively.
"Quantum computing, with its unimaginable power, will unlock the new realm of such simulations which previously couldn't be performed accurately or were cost and time prohibitive. With BQPhy, engineering and R&D teams can now avoid costly recall issues and speed their products' innovation cycle, respectively. For businesses, this means reducing both CAPEX and OPEX, respectively."

Abhishek Chopra, CEO BosonQ Psi
The corporation is now designing the world's first quantum-powered engineering simulation software, BQPhy. The software could be used by companies in the automotive, aerospace, and manufacturing industries to reduce their time-to-market along with increasing product quality. In addition, they are researching new ways to simulate fault-tolerant quantum computers in the future.
The application for their tech can help with simulations of many real-life but incredibly complex problems like the simulation of propagation of cancer in the human system, modeling of the brain, drug discovery for combating "drug-resistant bacteria," forecasting weather, and natural calamities, reducing the cycle time of designing complex systems like electric vehicles, aircraft and simulating their performance before physical manufacturing. Classical computers (working on bits-zeros and ones) impose massive constraints on complex modeling phenomena, and the run time of accurate algorithms is very long.
Success so far
Ever since its inception, BosonQ Psi has gained international acclaim in less than two years. The startup was one of the top finalists of the BMW Quantum Challenge last year and has recently been invited to present the solution to the other significant automotive industry in Munich.
Rut Lineswala, Co-Founder & CTO of BosonQ Psi, adds, "We're getting a lot of inbound traction from top enterprise customers because they can readily see the competitive edge they could get with our solution and save millions of dollars. The funding will aid in hiring more people who are highly specialized to deliver such innovative products both from the tech and commerce side of things."