Healthy food startup Madmix (formerly Daily Staples), owned by Mel Sante Food Production Pvt. Ltd., secured Rs 1.76 crore in its pre-seed funding round. The startup has raised the round at a valuation of Rs 12 crore. The funding was led by Prime Securities, Authum Investments, and Team India Managers.
The company disclosed that the fresh capital will be utilised towards marketing efforts, sales team expansion, and future product development. These strategic investments promise a future of growth and development for the company after two years of bootstrapping.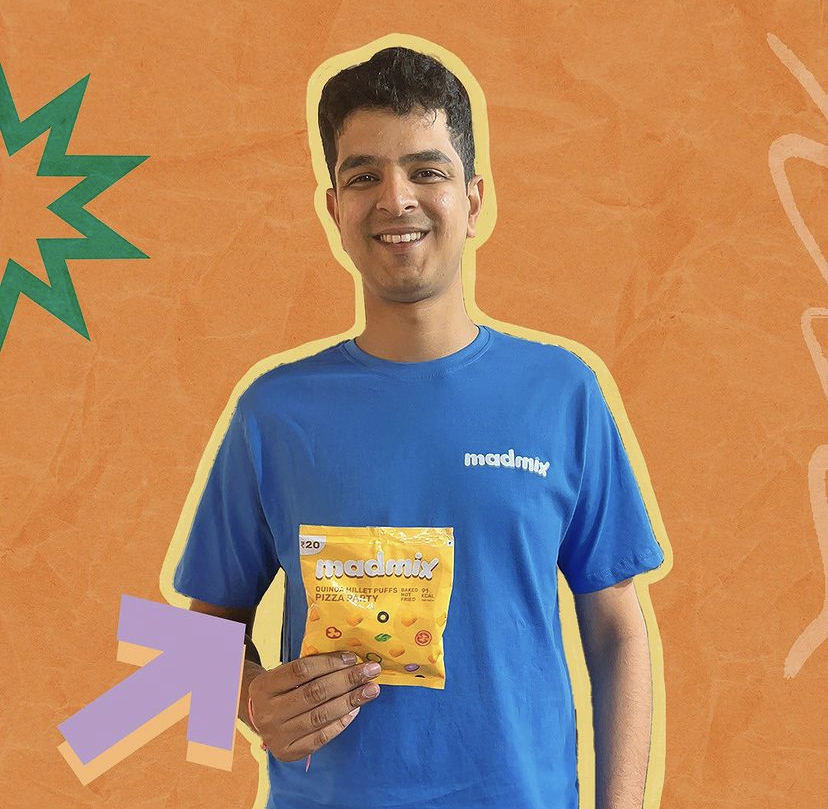 Despite the prior limitations, Madmix has expanded its presence to numerous countries like Nepal, Hong Kong, New Zealand, and the USA. Moreover, the brand continues to grow in India, with 650 stores nationwide.
"We're thrilled by the incredible support our investors have shown; it's a true validation of our journey into the realm of madness. Consumers are becoming more conscious and are making healthy choices, and we want to support them in their journey. These funds will enable us to achieve our growth numbers, and we're just getting started! " Gaurav Palrecha, founder and director of Madmix, said
About Madmix
The Mumbai-based startup was founded by Gaurav Palrecha (BBA, Wolverhampton University) with the ambition to provide healthy, convenient, and accessible alternatives to snacking and meals. Madmix provides a range of ready-to-eat and ready-to-cook snacks and meals made from millets. The snacks include puffs available in 5 different flavours along with pre-mix meals like dosa, idli, chilla, bread mix, and flour mix.
"In India, snacking is more than just what we eat; it is a tradition and an important part of our cultural identity, as quoted in the report 'State of Snacking Report: A Global Consumer Trend Study'. We think the company is revolutionising the idea of snacking with its ready-to-eat snacks and ready-to-cook range. We strongly believe in the company's prospects, and this funding will aid the company as it marches on in its growth journey," said Mr. Apurva Doshi, Sr. Vice President, Equity Capital Markets, Prime Securities Limited.
Madmix is committed to providing fun, stress-free, and balanced meals to the public with their innovative blends. Therefore, the brand recognises the importance of developing new ways to make healthy food affordable and accessible to all. Presently, it continues to explore new flavours, combinations, and techniques to provide the best options to its customer base.
The startups function in a competitive environment in the millet-based food sector and face competition from various players like Slurrp Farm, Millet Express, Milltet AMMA, and Eat Millet, among others.
"The idea of mindful and healthy eating will drive the demand for snacking in India. We firmly believe that Madmix is rightly placed and offers balanced nutrition in every product, combining with health and taste," said Mrs. Niru Kanodia, Director, Team India Managers Limited.