Bangalore-based space tech startup SatSure raised $15 million in equity and venture capital in a recent Series A funding. The company closed this round led by Baring Private Equity Partners and Promus Ventures.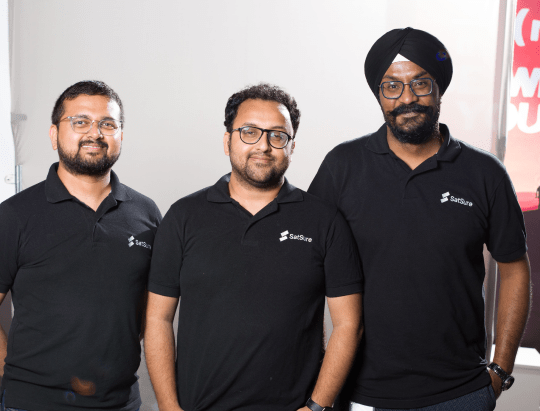 Markedly, the round saw new participation from Omidyar Network India and xto10X, along with the return of existing investors like Force Ventures, Luckbox Ventures, and IndigoEdge Advisors.
Since its launch in 2017, the space tech firm has gained steady prominence and raised their pre-series A round in February 2022, led by Baring Private Equity India. They also received investment from known banking giants like HDFC, ICICI Bank, and Kotak Mahindra Bank in February 2023.
The growing space-tech ecosystem
Over the past few years investments into private space-tech companies have gathered pace as the government has paved the way for private players to enter the fray. The recent successful landing of Chandrayaan-3 on the Moon and previous ISRO missions, have only sharpened the focus of investors to the fast-developing arena of India's space technology.
According to data intelligence platform, Tracxn, investments in the space-tech sector in India were at $28 million in 2020. The number grew exponentially to reach the figure of $96 million in 2021 and $112 million in 2022. This trend is expected to continue despite overall slowdown in funding in other sectors.
SatSure's bird's eye view
Founded in 2017 by former ISRO scientists Prateep Basu, Rashmit Singh Sukhmani, and Abhishek Raju, the space tech startup strives to deliver 'decision intelligence" from space to create an impact on the socio-ecological atmosphere.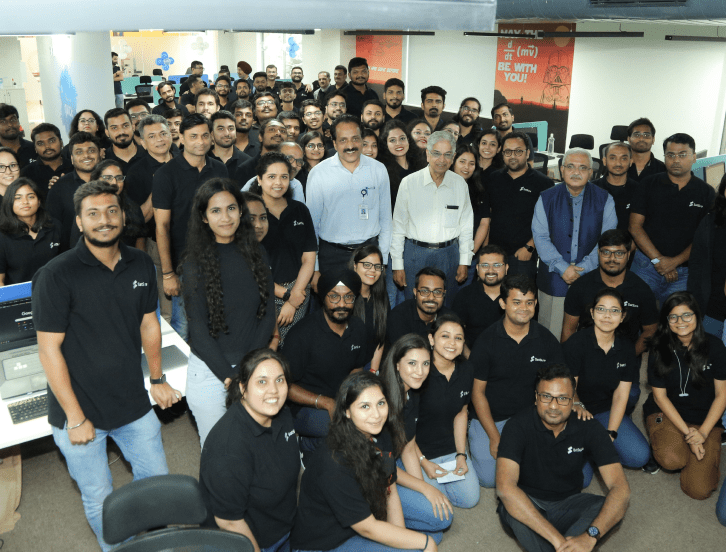 SatSure's three main programmes, SatSure Sparta, SatSure Skies, and SatSure Sage, translate machine learning, satellite imagery, and AI into insights that help various sectors like agriculture and climate change, infrastructure, and banking. These insights and intelligence will translate into invaluable data for such industries.
The Path Ahead
With the fresh capital infusion, the company aims to streamline its plan to launch a fleet of four high-resolution optical and multispectral satellites by Q4 2025. Simultaneously, they also plan to expand their firm's presence to the US and Asia Pacific regions.
Along with the intensive product expansion, they plan on expanding their outreach and investing in Low-earth orbit satellite assets.
The technical advances in satellites, machine learning, and big data analytics will provide the much-sought-after answers to sustainability questions regarding agriculture, infrastructure, and climate action. The company uses practical and applicable intelligence from space assist these industries.
"Our vision is to create a full-stack spacetech firm out of India that owns the data source, the data engine, and the software that shall offer simple plug-and-play solutions to end customers," the company expressed.