The specialty of a simple lunch box can traverse all regions. Be it the carefully packed Bentos of Japan, the quadruple-stacked Pintos of Thailand, or the home-cooked Dabbas that every Indian carries. These carefully curated lunchboxes are the very definition of hearty, nutritious, yet quick takeaway meals.
The London-based DabbaDrop, powered by authentic, eco-friendly, and hearty South Asian-focused dishes packed in a Dabba, meets all these needs. The subscription-based service allows people to sign up weekly or fortnightly, with a set menu for every week.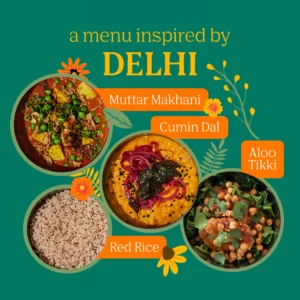 The carefully planned menu, which is optimal for zero-waste production, allows for a effective distribution of Vegan South and East Asian dishes. The Dabbas delivered by DabbaDrop, teleports their customers to a new culinary destination every week, with spreads from India, Pakistan, Sri Lanka, Vietnam, and Japan.
The Journey with the Eco-friendly Brand
Anshu Ahuja and Renee Williams started the eco-friendly, zero-emission takeaway service out of a mutual love of food and community. Ahuja considers her childhood spent in Mumbai one of the biggest inspirations for the humble Dabba services.
Her friend and co-partner, Renee Williams, equally took inspiration from her New Zealand upbringing, which focused on nature and sustainability. This nature-loving aspect worked perfectly with the environmental consciousness of the brand.
While the food is perfected through a method of trial and error, much needed attention is put into the packaging and delivery. The subscription is flexible, and all meals are pre-ordered to avoid any waste. The meals are packed in authentic metal dabbas imported from India. The boxes are packed with reusable cloth and are picked up during the next delivery.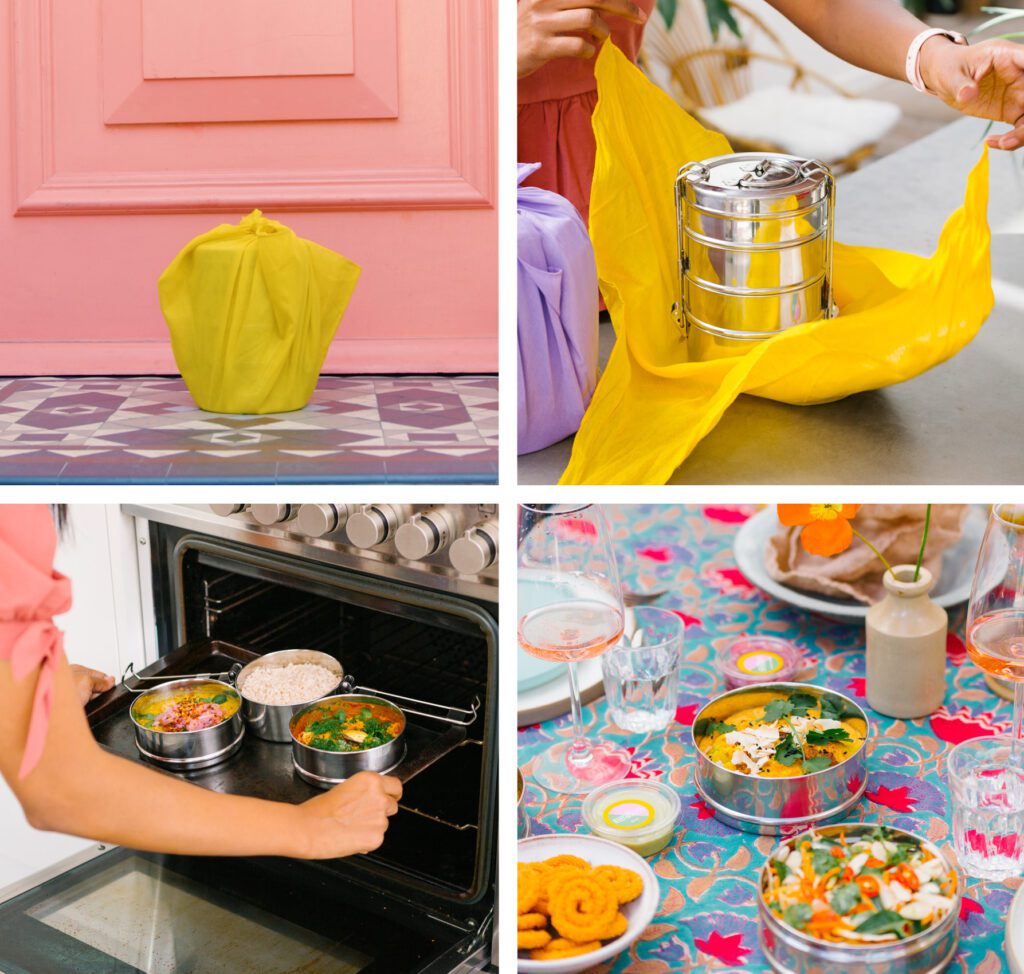 DabbaDrop has saved 2,03,370 plastic containers and prevented 2,500 kg of food waste through their unique ventures. The deliveries are made through e-bikes, push bikes, or electric vans. This method saves over 18,500kg of greenhouse gases from polluting the city.
The Future of this home-cooked endeavour
Ahuja and Williams started this journey in 2018 from the comfort of Ahuja's kitchen. They both expressed the weight of their taxing jobs, which also took time away from their children. The takeaway service provided them with the best opportunity to have the best of both worlds.
While Ahuja worked in the high-stress TV production field, Williams felt similar concerns about her job as an events producer. A mutual understanding of motherhood in a demanding work environment brought the two mothers together.
"It started very organically with me cooking South Asian food out of my own kitchen for about 20 people or so on our street. One of which was Renee, who thought it was a brilliant idea and conversations very quickly turned into how we can make this bigger and better," Anshu Ahuja said in an interview.
Now with a subscriber count of over 2000 and deliveries all across East London, the service hopes for more prospects and expansion. Dabbadrop raised £500,000 in their first investment round and is worth £2.7 million. They hope to deliver to multiple cities in the future with cuisines from all over the globe.
The brand also sets standards as one of the few million-euro startups owned by two women. The entrepreneurs became inspirations for many as they juggled the exciting prospects of producing nutritious, home-cooked meals while being mothers.
"We found some people don't react very well to having a female boss. Part of the journey is learning how to tactfully deal with people with this particular mindset and remind ourselves that we deserve to be here," co-founder Renee Williams relayed in an interview.