Tevva, a British commercial electric vehicle (EV) startup, launched its first truck with a hydrogen fuel cell booster on Thursday, with a range of up to 310 miles (499 km) and a greater zero-emission range for fleet operators.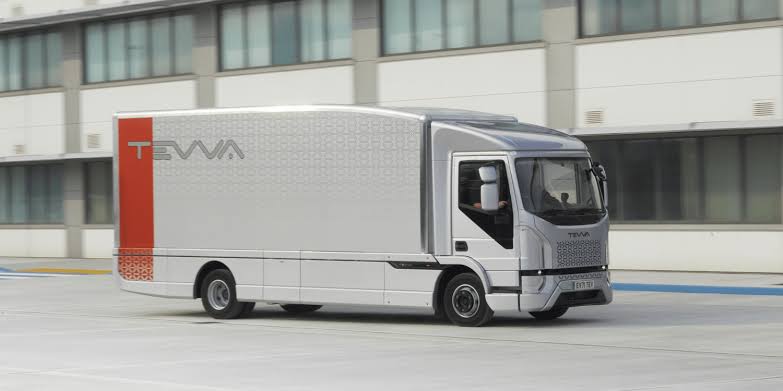 Tevva, based in Tilbury, England, has so far raised $140 million from investors and plans to begin producing a fully-electric version of its 7.5-tonne truck later this year. The hydrogen fuel-cell version of the startup's 7.5-tonne truck will go into production in 2023, followed by 12 and 19-tonne models.
"Our focus is first and foremost trucks that get the job done, remove the range issues, save money. The green focus is not the main focus because I believe that's the best way to get the world to decarbonise."

Tevva CEO and founder, Asher Bennett
According to the official statement by the company, the truck will be the first of its kind to be produced, designed, and mass-produced in the United Kingdom.
Emphasis on Hydrogen Generated Electricity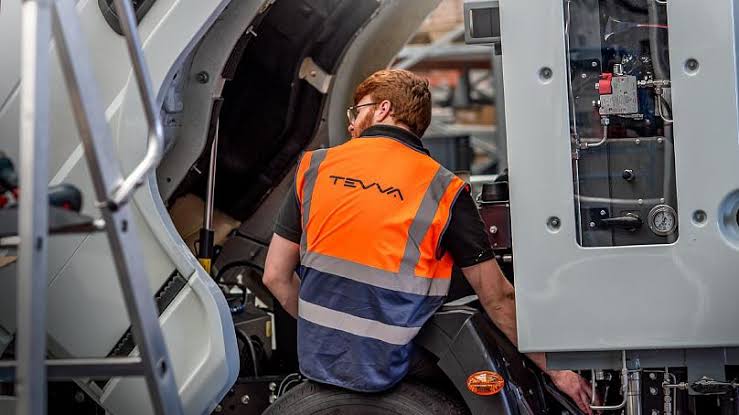 Hydrogen fuel cells generate electricity by combining oxygen and hydrogen atoms with water and some heat as byproducts instead of harmful emissions. The primary advantage of incorporating hydrogen into an electric truck is its energy density, which means that the system and energy do not add much weight compared to a traditional battery. As a result, some see this as having a lot of potential for trucking fleets that frequently travel long distances. Filling up with hydrogen takes less time than with electricity because it is in the form of a gas and can be topped up in the same amount of time as a diesel truck.
It will take 10 minutes to refill the hydrogen tanks, while it will take five to six hours to charge the battery "from fully depleted to 100 per cent."
Along with its hydrogen-electric truck, the company has developed an electric truck with a range of up to 160 miles.
Future Insights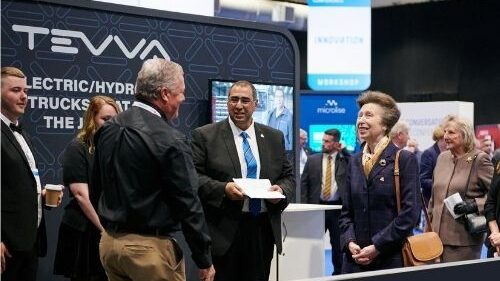 Tevva stated that it would assist its customers in "accessing sustainable and affordable hydrogen supplies safely and conveniently, in conjunction with the purchase or lease of Tevva Hydrogen Trucks."
Best practices inspire Tevva's agile manufacturing production system in the British automotive industry. This approach will deliver volume series production while ensuring a localised labour force and supply chain.
Tevva's UK facility is expected to produce more than 2,000 trucks annually by 2023, creating up to 1,000 skilled jobs. Tevva trucks have been on UK roads since 2016, operating in two cities and covering over 400,000km of customer duty cycles. As a result, Tevva has collected numerous data points and learnings, which have aided in the engineering design and development of the latest Tevva Truck. The patented range extender (REX) model extends the vehicle range by up to 500km by combining battery and hydrogen fuel cell technologies.