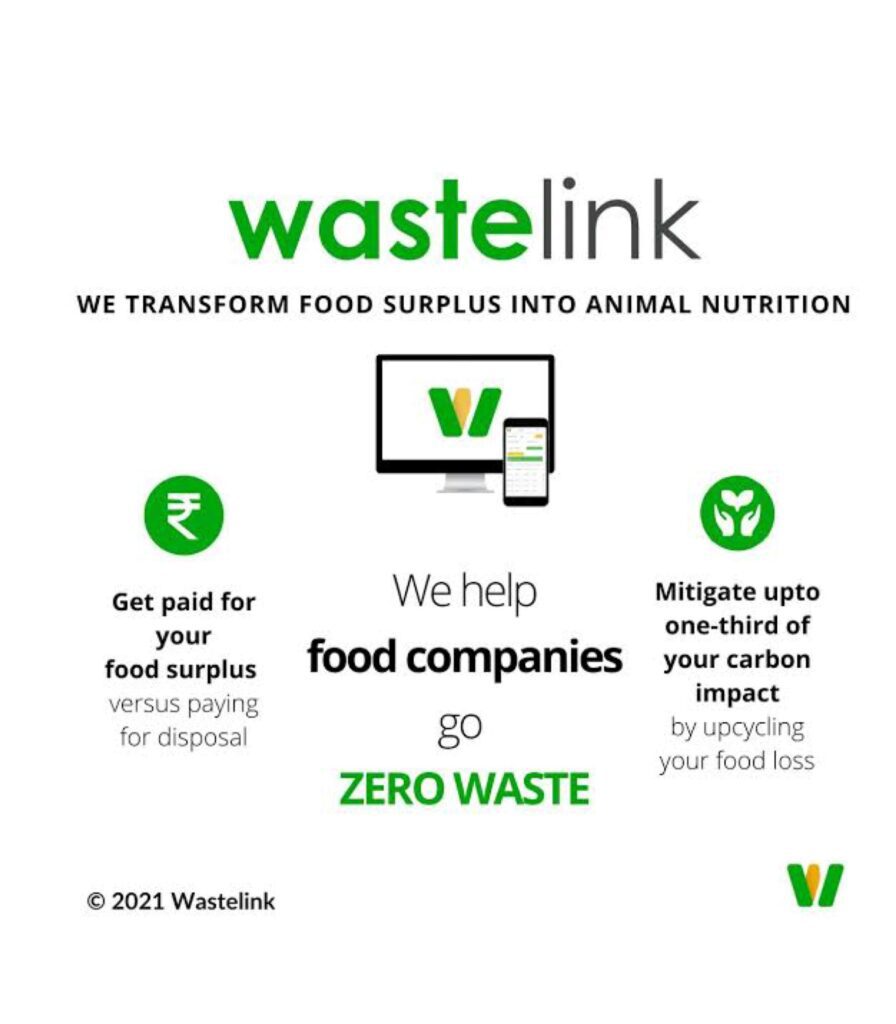 Delhi-based food upcycling startup, Wastelink, has secured a funding of $1.3 million (INR 10 crore) in its seed round of funding. The round was led by Matterhorn Projects LLP, Indigram Labs Foundation, and Sanjiv Rangrass, amongst other marquee investors.

The startup will deploy the raised funds to extend Wastelink's footprint across India and scale up its nutrition science and food waste supplier platform.
"We are extremely excited to have raised our first-ever funding and the opportunities that come with it. The collective experience of our investors, along with the capital, will immensely benefit us as we chart our journey towards national expansion. We aspire to make a meaningful positive impact on society by upcycling 1 Million Metric Tons of food waste within 2-3 years."
The company's founder and CEO, Saket Dave recently commented on the fundraise
The roadmap to success
Saket Dave founded Wastelink, a B2B food waste management platform, in 2018. It is powered by technology that aims to create sustainable food to feed the country's ecosystem. Keeping sustainability in mind, the startup assists food manufacturers and retailers in reducing food waste by converting surplus and rejects into nutritious animal feed. Krishnan Kasturirangan went on to join the company as the co-founder.
Since its inception, the company has processed more than 5,000 metric tonnes of food waste and has prevented more than 12,000 metric tonnes of GHG emissions yearly. From this year onwards, Wastelink is planning to process 5,000 metric tonnes per year.
Talking about the conceptualization of Wastelink, the co-founder reflected, "The idea goes ten years back. I was first exposed to the problem when I was in university. I got my friends together, and we set up a small composting unit for the university. It really got me introduced to the whole topic, the problems and the technologies out there. Later, I worked with the British Council on implementing community-led projects for the next 5-6 years. This made me realize that to implement all these different solutions, the waste generator must either buy a biogas unit or a composting unit, which is costly and not very exciting. We then understood the need to have a solution that does not burden them with costs and later figured out a business model that could make it easier for the food producer to pay them for the waste and use it to create upcycling solutions."
The path ahead
The startup has segmented food suppliers into four categories — packaged food and retail waste, farm and agriculture waste, meat processing waste and hospitality and food services waste. Meanwhile, their key focus area is packaged food and retail. The company is also associated with food brands like Nestle and ITC, helping them address food waste in their supply chain. Wastelink is seeking to expand in other categories as well.
Currently, the company operates with a team of 100 people. The team members come from the logistics industry, food manufacturing industry, animal nutrition industry, etc. Wastelink has four units across India: Delhi, Lucknow, Mumbai and Bengaluru.