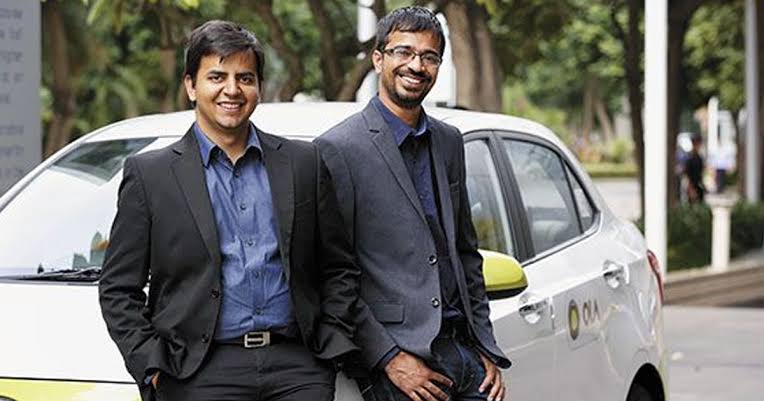 An organization that needs no introduction
Ola was India's first cab service that pioneered the introduction of technology-enabled services. Ola was launched in the year 2010, it quickly gained popularity because it resonated with their target market along with their affordability. With a 60% market share, operations in over 100 cities, and 15 lakh driver partners, Ola has proven to be a dominant force in the market. 
Ola was co-founded by Bhavish Aggarwal and Ankit Bhati. Following his graduation from the Indian Institute of Technology (IIT) Bombay in 2008 with a B.Tech. in Computer Science, Bhavish worked for Microsoft for two years. Co-founder Ankit Bhati joined Bhavish in November 2010.  He is the company's Chief Technology Officer and the in charge of all technical undertakings of the company. He graduated from IIT Bombay with a B.Tech. in Mechanical Engineering and a M. Tech. in CAD & Automation.
One fateful day, Bhavish encountered a situation where a driver abandoned him mid-journey. After this helpless experience, Bhavish decided to come up with a tech-enabled solution to ensure that no one else encounters a similar situation like his.
An effective business model that led to immense success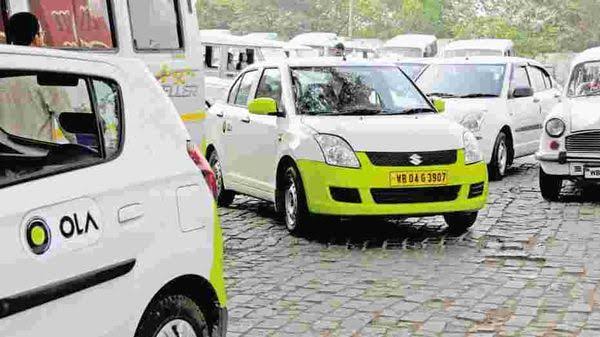 The name Ola was inspired by the Spanish word "Hola," which means "Hello." As a result, the owners intend to convey that their services are simple and gracious. Owing to his market research and keen observation, Bhavish Aggarwal knew that even if people could afford cars, they would choose not to buy them. Many factors contribute to this behaviour, including the high cost of maintaining a car, the difficulty of parking, the hassle of paying taxes on vehicles, and the congestion and poor state of the country's roads. Ola began by offering various ride options ranging from budget to luxury along with membership discounts, and in-vehicle entertainment. They offered taxi services, motorbikes, and auto-rickshaws at reasonable rates. The company also provides the option of sharing a cab. By 2014, OLA had a network of 200,000 vehicles in 100 urban communities across the country, accepting over 150,000 bookings per day. Ola has also expanded into three international business sectors: Australia, New Zealand, and the United Kingdom.
At a very young age, the partners became the youngest billionaires in India.
Hitting some bumps on the road to success
In the beginning, the founders had to overcome plenty of difficulties. A lot of time was spent on coding; Ankit, Ola's co-founder, once coded non-stop for 48 hours straight. They've even had to shuttle clients to their destinations because the drivers haven't arrived. Yet, despite this, they remained upbeat, and soon people began to appreciate their tireless efforts.

In one such in instance back in 2012, their website started crashing again and again. Bhavish was in Mumbai at the time, while Ankit was in Bangalore. As Bhavish dealt with the Mumbai outrage, Ankit had no choice but to aid him on a call throughout the night. Through their hard work and grit, they resolved the situation.  In the end, the founders decided to move their headquarters from Mumbai to Bangalore.
Launch of Ola Electric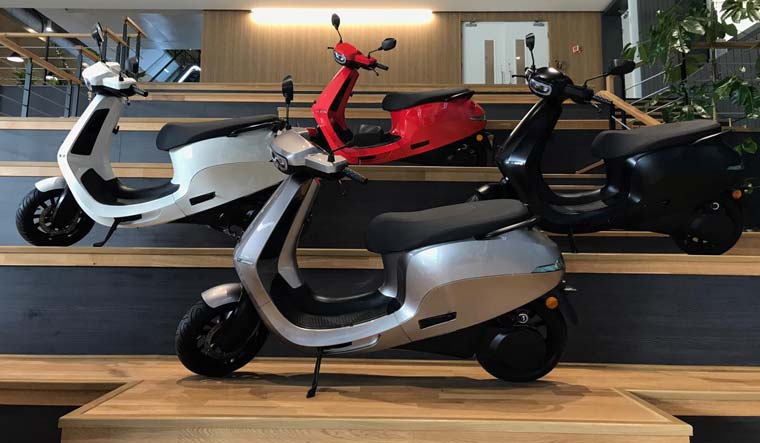 In 2017, Ola launched its subsidiary company, Ola Electrics with an aim to decrease emission and fuel dependency of the cabs, and redirect to mass electric mobility. In May 2017, a pilot programme was launched in Nagpur by installing charging stations and sourcing electric cabs, e-buses, and e-rickshaws from OEMs. By 2022, it plans to have 1 million electric vehicles in its cab service. Ola electric scooters were launched in 2021 and received an overwhelming response; 500,000 reservations were made in the first month of availability.
The company is currently working on its first electric car, which is expected to be unveiled in 2023.
Downsizing and recent buzz
Ola has begun downsizing plans across verticals, affecting nearly 30 contractual employees such as product analysts and employees in the Ola Dash and Ola Cars verticals, which were shut down two weeks ago. It has chosen to repurpose its used car business (Ola Cars) and the capabilities to grow its Ola Electric sales and service network as part of its mobility focus.
The company claims to have about 5,000 – 10,000 employees working for it after the layoffs.
The next move
Ola Cars announced the closure of operations in five cities: Nagpur, Visakhapatnam, Ludhiana, Patna, and Guwahati. Ola's scheduled IPO has also been postponed, with CEO Bhavish Aggarwal indicating that it will now take place later this year or early next year.