How many times do we think about what's on our plate? All the time – it might even be the favorite activity for some! But did you know that a lot of food doesn't even make it to our plate at all? The lack of cold-storage and optimal transportation infrastructure results in wastage of about 40% of fruits and vegetable before it even reaches the consumers.
As the world emerges from the grips of a global pandemic, sustainability and health have become the priority they always should have been. With growing population and changing climates, humans face an unprecedented scale of food insecurity. Thankfully innovators around the globe are rallying together to look for solution. And one is working right here in India.
One Moment of Reflection
Deepak Rajmohan finished his Bachelor's in Agricultural Engineering in 2013. He followed this up with a Master's in Food Science from the Oklahoma State University in the US and worked there as a food scientist for three years.
One day, Deepak came across the fact that in India, over 40% of food produce is wasted even before it makes its way to consumers. It was a simple fact, one that countless others would have probably heard. But for Deepak, it inspired something – he knew this was something that needed solving. So, he quit his job and moved back to India.
In May 2019, he began his entrepreneurial journey by travelling around the country's villages to understand the problem in depth.
From Prototypes to Trials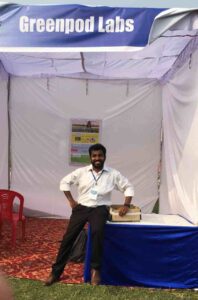 GreenPod Labs went right to work, experimenting with ways in which they could improve the shelf life of fresh produce to make sure that consumers had an opportunity to use these products. Aided by a team of research and development scientists, and operations engineers, and executives, GreenPod Labs created a prototype for active packaging in March 2020 and engaged in trials for the next few months.
The packaging uses natural plant extracts to activate the food's inbuilt defense mechanism. This in turn slows down the rate of ripening and microbial growth, thus improving the shelf life of fruits and vegetables.
By using all-natural products, the company ensures that the food remains perfectly fit for consumption. On average, the active packaging increases the shelf life of products by 20-25 days, without the need for any cold storage. GreenPod Labs is currently focused on fruits and vegetables, but hope to expand to other types of food products soon.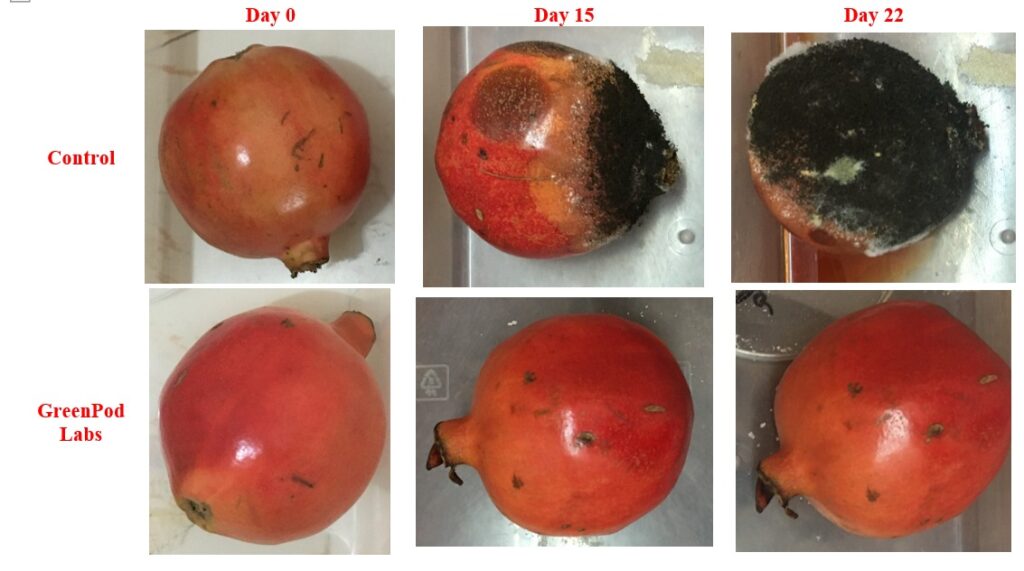 Exciting Future Prospects
Currently, the Lab is conducting trials with 17 customers, and has plans to commercialize after another month of trials.
GreenPod Labs can have a huge impact on the food supply chain industry. India currently faces a loss of 12 billion dollars due to wastage of produce before it reaches the consumers. And less wasted food means lesser people go hungry.
Long shelf life for food products also means that farmers benefit. Wasted or rotten products automatically mean a loss. Additionally, due to a lack of storage facilities, farmers are often forced to sell their products as soon as possible, even when market forces are not conducive for them. With options such as active packaging, farmers can hold onto their produce till prices match their expectation.
Apart from these, active packaging could also have a number of other benefits. It could make it easier to get fresh produce to remote or disaster-affected areas, allow people to travel longer with food stock, and even help ride out sudden calamities such as tornadoes or hurricanes, which often disrupt normal food supply chains. Above all, it could help bring more food to the table, for everyone.
Trophies and Teamwork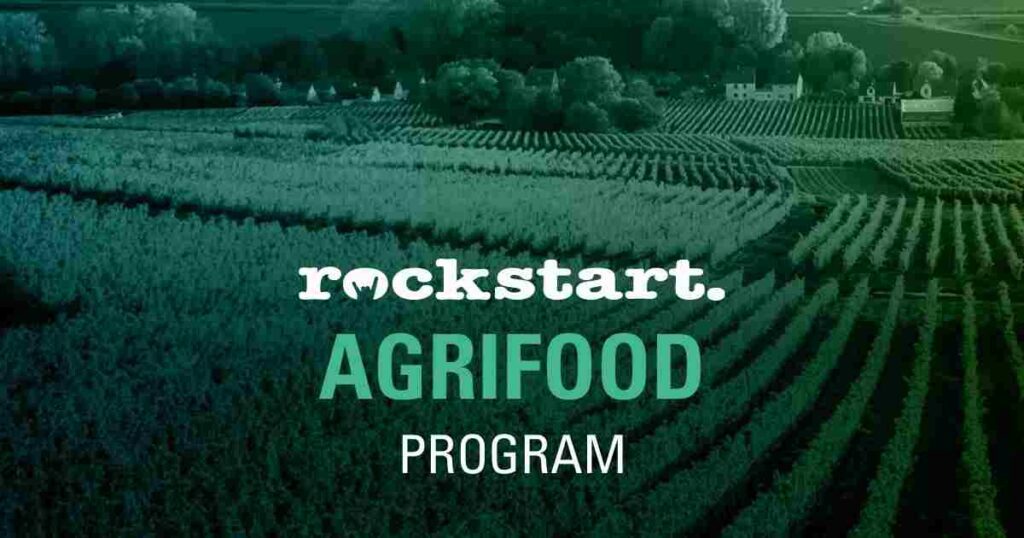 The incredible work being done by GreenPod Labs has been recognized all over the world. In 2020, the company was chosen by the highly selective global accelerator Rockstart.
Rockstart usually provides its support to startups who are ready with their product and have established solid revenues. GreenPod Labs however was the exception, they were selected while still in R&D phase. In the same year, the company was selected as a part of the 2020 FoodTech 500.
The company has also been supported by various Government Grants to develop and scale their innovative technology.
For Deepak, the personal journey in entrepreneurship has been exciting and exhilarating. He shares 'I spend a lot of time reading books to understand entrepreneurship. But it is a completely new journey, and nobody can prepare for it in a day. It is an evolution and has been great learning for me so far. I was humbled to build and work with the (GreenPod Labs) team. This process also taught me to think holistic – to look at not just research and development, but also business, customers, team building and more.'
GreenPob Labs certainly has a bright future ahead, one that can change the world for the better. Hopefully, the company's journey will inspire others to address the most pressing issues of our time.