Anvayaa is a Hyderabad-based AI-enabled elder care technology platform that provides comprehensive care to the elders. The platform was launched with a vision to assist children unable to take care of their elderly parents, living alone due to geographical distance, by providing support for health care, emergency services, and payment management facilities to their elderly parents. Presently, it is India's only technology-based elderly care platform.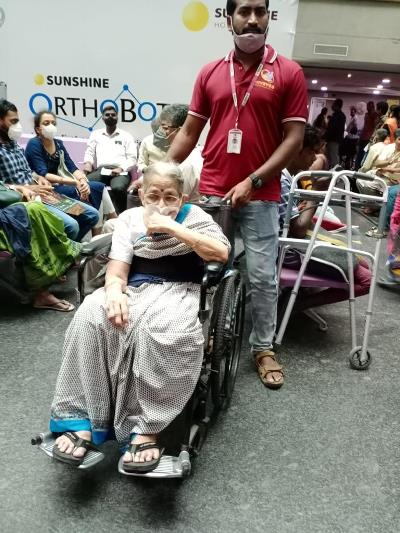 Anvayaa, through its network of partners, takes care of a gamut of services ranging from routine and emergency health care services to travel and legal assistance to the elders. As a one-stop solution for senior citizens dealing with diseases or the anxiety of living alone, Anvayaa is bridging the gap by providing them physical, social, and emotional care.
"Apart from providing personalised and emotional care through caretaking managers at Anvayaa, we also offer a few speciality services through a tie-up with a partner network. We assist in upgrading the skills of the partner network and establishing capacity in the new regions. The ecosystem is connected to our technology platform."

Company's statement
A philanthropic approach to providing elder-care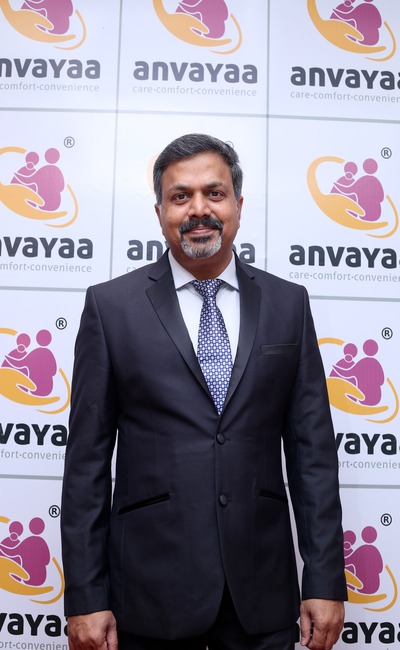 US-based couple Prashant Reddy and Deepika Reddy founded Anvayaa in 2016. Prashanth is the founder and MD of Anvayaa. He has a cross-industry experience of more than 28 years. On the other hand, Deepika is the co-founder and director with 17 years of experience in the insurance field.
Despite having PRs in US and Canada, Prashanth decided to return to India to take care of his ageing parents. Being the only child, he realised that he was not the only one to face this challenge and hence decided to leave his permanent residency in the US and decided to settle in India with a vision to start a social enterprise that serves senior citizens by providing care, comfort, and convenience.
"There was a big gap and no one was offering any services in this space and not everyone can come back and live with parents and also be able to provide seamless services themselves. We decided to fill that gap and provide a "True One Stop Solution" for elderly and deliver these services professionally".

Founders statement
Anvayaa has an age cap for senior citizens who can be assisted through the platform. For male citizens, the age is 60 plus. For female citizens or single mothers, the minimum required age is 50.
Employing assistive technology to aid senior citizens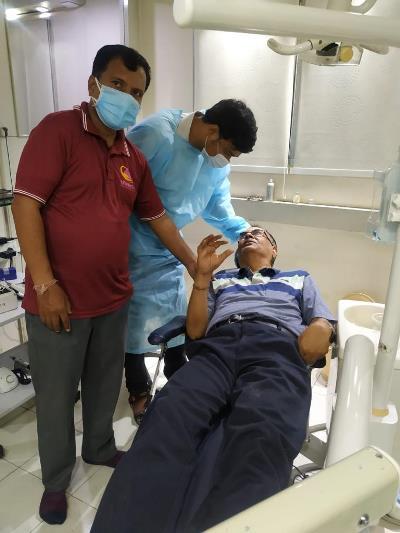 When clients subscribe to the services at Anvayaa, they are assigned a caretaking manager, a full-time employee, acting as the immediate reference point for their family. Next, data such as Medical records, family history, and medicine reminders are collected and uploaded to the server and application that is accessible to the clients and their children.
The tech platform comprises Customer Care (CRM)/OA &M for internal operations, Payment Management-Wallet, Customer Request Handler, Customer Plans Management, Emergency Handler, MIS Reports, GIS/GPS Interfaces, Automatic Reminders module, Vendor/Partner ecosystem Interfaces, and a third-party Integration Layer for subscription-based payments.
As part of its Home Dementia Care for Senior Citizens program, the platform has designed an AI-enabled personalised module that provides care for people with dementia (PWD), tailored to their needs. Using Artificial Intelligence, the platform guides the caregivers by ensuring that the client is engaged and satisfied. In addition, the platform automatically suggests dementia-appropriate activities and directions on improving physical, emotional, and cognitive well-being. The process creates efficient and predictable care for people with dementia.
The platform has launched Anvayaa Club – a virtual and physical interactive platform for elders to meet, and communicate with each other, learn and pursue engaging activities and hobbies to combat the feeling of anxiety and loneliness.
Anvayaa has a strong network of more than 3260 ambulances and 250 partners in health care, travel, home needs, and utility services. Since its launch in 2016, Anvayaa has served over 6,000 homes in 11 cities by offering physical and emotional support to elders and engaging them in social activities.
"We have invested about $300,000 and have about 120 employees serving about 6000 customers in Hyderabad, Bangalore, Chennai, Mumbai, Pune, Vizag, and Coimbatore."
Future developments and expansion plans
Anvayaa is introducing a wearable solution, ASERS (Anvayaa's Smart Emergency Response System), made in India that collects information like vitals, social isolation, falls, etc. ASERS is integrated with the smartwatch's data set, including reminders, steps, heart rate, and location, enabling proactive care for elders. It also has an easy-to-operate SOS button with a microphone.
The company also plans to raise capital and aims to expand its services in 20 cities by the end of the year. It recently started operations in Delhi/NCR region and Mysore in July 2022 and has planned to reach the cities of Kerala, Gujarat, Karnataka, Punjab, MP and Maharashtra soon. Over the next two years, Anvayaa intends to advance in 50 cities, including Tier 2 and 3 cities across the country, building a consumer base of more than 1 lakh people.