It is easy for us to sometimes forget the privileges that we have taken for granted. The safety and comfort of our homes, ability to work from home while the pandemic rages on, the numerous tech advancements that has made our lives so much easier are all privileges we have gotten used to. But, what about the children who don't have these privileges that so many of us consider basic amenities? To figure out this precise problem, professional anchor Dhwani Karia, came up with the idea of Recess, an NGO which aims to provide underprivileged children a shot at decent childhood experiences.
What motivated Dhwani to turn towards social work?
Born and brought up in Mumbai, Dhwani had always been fascinated by acts of selflessness early on in her life. She recalls a conversation with her mother, at the tender age of four when Dhwani was first introduced to Mother Teresa. It was the period just after Mother Teresa passed away, and Dhwani did not quite understood why an entire nation was in collective mourning. As she learnt more about Mother Teresa and her immense contribution to the society, she also found inspiration in the work of Princess Diana.
Another major influence on Dhwani's beliefs was the movie Gandhi, which documented his travels and work across every part of India. Gandhi emphasizes the importance of rural India to the nation's development, advocating that the "future of India lies in its villages". "If you want to know India, you have to go to the villages," says Dhwani, while sharing about her inspiration from the movie. Though she grew up in the city of Mumbai, she soon realized that there is a huge disparity in the lifestyle of people from cities and villages.
Trials and Tribulations early in her career
"This country is run by NGOs", asserted one of Dhwani's college professors, while she was pursing her Bachelors in Mass Media. This one statement stuck with Dhwani and motivated her to volunteer at an NGO while still in college where she worked to teach underprivileged children. While volunteering, she learned new methodologies of teaching children that she found rather innovative. Despite enjoying the work at the NGO, Dhwani also realized that she didn't like the feeling of having to work under someone else's orders.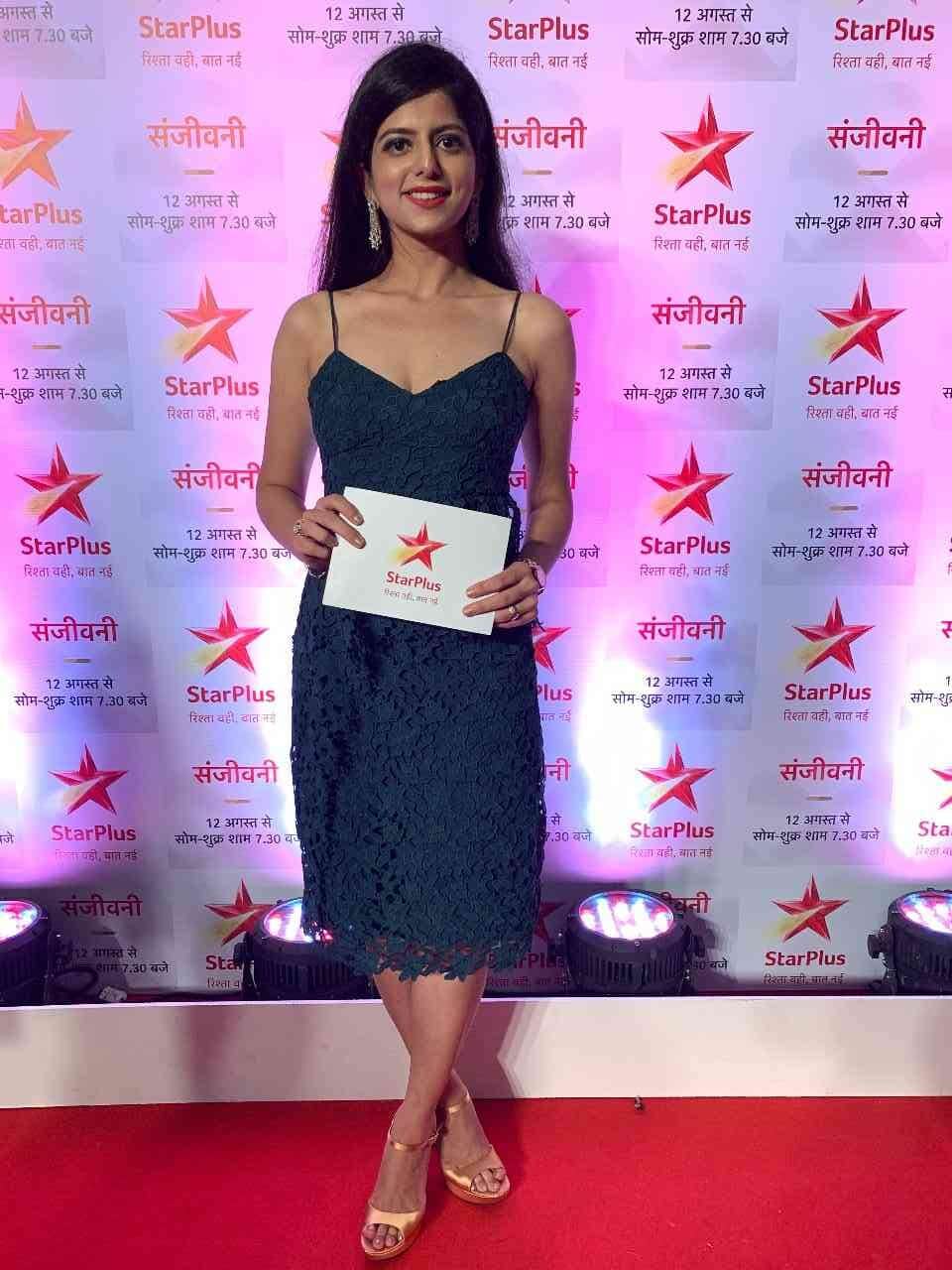 Alongside her volunteer work, Dhwani also had a career to worry about. She tried several different career paths after graduating from college, still trying to decide on a job in which she'd like to settle down. She tried her hand working with clothing brands and subsequently dubbing, but struggled to find consistent work in those fields until finally, she became a professional anchor. This field seemed to be perfect for her charismatic presence, with the passion she puts in her words captivating any audience.
Formation of NGO Recess
Having established herself as an anchor, Dhwani turned her focus towards social work. Deeply rooted in her being was the innate desire to help the underprivileged. Dhwani states that the first major hurdle she faced was deciding which field of social work to focus on. By the age of 23, Dhwani would often provide food to the homeless, but she felt the need to do more. According to her, providing them with the ability or resources to fend for themselves would be far more beneficial than simply giving them food or money on a regular basis.
Dhwani continued this for a year, during which period she noticed a large group of children at the mandir where she would go to donate food. Gradually earning the trust of the underprivileged, she soon proposed to the parents of those children to give her the opportunity to teach their children. After much convincing, they finally agreed. It was decided that the children would come to a parking lot in Dhwani's building, where she would teach them for an hour and a half everyday. She started in June 2015 with just six children, choosing the parking lot as it was a public space that made it easier to build mutual trust and encourage a safe environment. This was the birth of Dhwani's NGO, Recess.
What does Recess do?
As word spread of Recess, more and more children started coming in. To her surprise, as the group grew larger, the number of donors supporting Dhwani's initiative also increased. Residents in her building would give her things on a daily basis to provide to the children. The response she received was overwhelming, as prior to setting out on this journey, she was always apprehensive towards sourcing funds and finding a way to support Recess.
Soon, there were nearly 40 children in Dhwani's group, and the building's parking lot was running out of space to accommodate all of them. Recess soon expanded to become a local Balwadi. The focus for Dhwani with Recess, is to help these children become independent. She wants to educate them with knowledge outside the scope of traditional education, using ideologies derived from the likes of A.S. Summerhill, Waldorf, Montessori, and the Plum Village Community. The general idea is to have an experiential-based learning methodology, so that they can apply what they learn to their day-to-day life.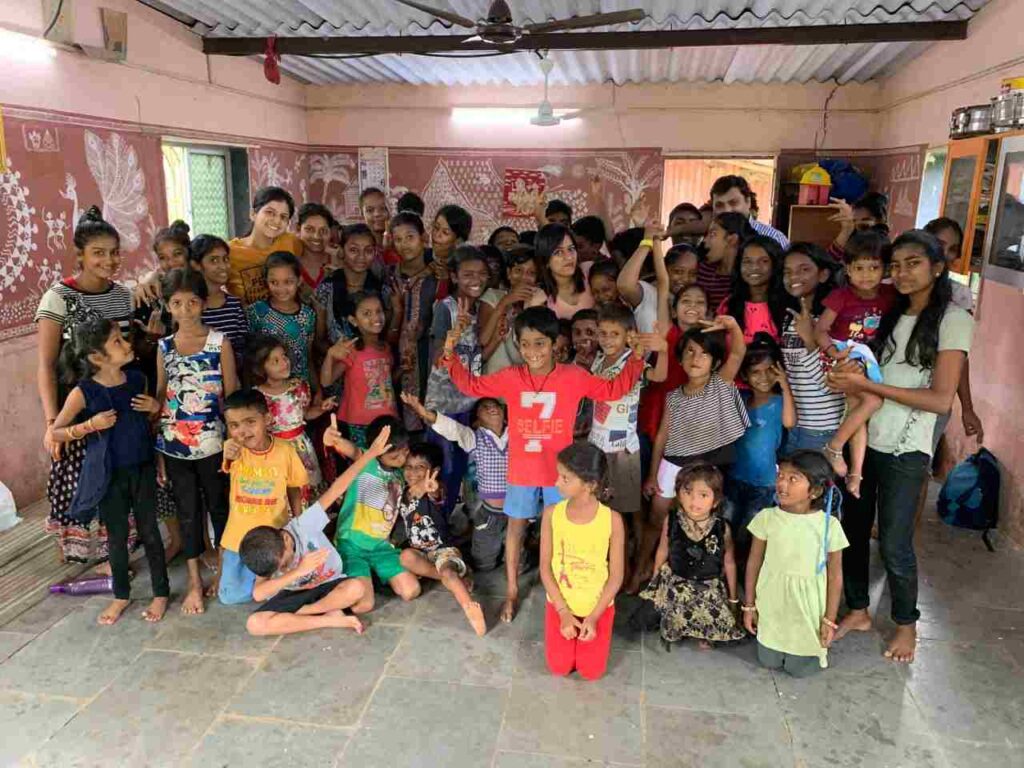 Before she knew it, Recess had nearly 100 kids under their umbrella; and Dhwani was no longer the only person teaching them. Several other like-minded individuals joined Dhwani in her initiative with volunteers coming to teach the children, or to help with the operations of Recess. The additional support encouraged Dhwani, as she began planning bigger events to help these children learn about the world. She's since taken them on picnics, and to watch a play at Prithvi theatre, and to Juhu beach, and so on. Dhwani's focus, and the focus at Recess, is on helping these children grow into well-rounded individuals; providing them with valuable life experiences to assist their emotional and social development along with intellectual.
The kids attending these classes belong to the slums of Mumbai. They've not been pampered like we have, they've not been lucky enough to get the love and affection that brings out their personality. Neither have they enjoyed the small luxuries of life, nor have the basic emotional nourishment required.

(excerpt from Recess website)
A prevalent mindset among underprivileged families, by no fault of their own, is that children should begin working to support their family as soon as they are capable. College and higher education is often looked at as a distant fortune. Hence, apart from educating children, Recess is also looking to educate parents; to convince them to let their children have the opportunity to pursue their dreams.
Effect of the pandemic and future plans
The pandemic put a stop to all classes being held at Recess, which led to Dhwani being faced with a dilemma. Her intentions behind founding Recess, was to encourage the children and their families to become more self-sufficient. Thus, she was rather apprehensive about giving rations to the families impacted by the pandemic out of the fear that they would become dependent on her. However, after several conversations with her team and donors, she concluded that in such an unprecedented scenario, the families would be better off with Recess' support than without. Over the past year, Recess has provided over 3000 food kits to families residing in the slums of that locale.
Recess has also funded the education of 100 children over the course of the pandemic, with the plan being to cover the fees of 200 more in the coming academic year. Although Recess has adapted to the situation enforced by the pandemic, Dhwani is looking forward to reopening classes and being able to interact with the children once again. She also hopes to be able to induct many of the children she has taught over the years into Recess. She believes they deserve the opportunity to have a stable job, to be self-sufficient and look after themselves.
Her status as a professional anchor too, Dhwani says, has been massively influential in receiving the kind of support she has over years. With the contacts she has developed in the industry, she hasn't felt the need to formally publicise her work with Recess; although she is passionately outspoken about her NGO, bringing more attention to a cause in which she so strongly believes. This has given her more time to direct her attention towards Recess and people have undoubtedly noticed.