Early-stage venture capital firm, Unicorn India Ventures (UIV), announced the first close of its third fund at Rs 225 crore. The firm is targeting a total corpus of Rs 1,000 crore and is expecting a final close by March 2024. The funds have been raised through a mix of existing and new US-based partners.
"This was the first time we have raised funds from the US, and a significant portion of this close is from there. In the western markets, given the macro-change about China, there are tailwinds towards India. Local American family offices who have never explored India are starting to look at the region," said Founder and Managing Partner Bhaskar Majumdar about raising the fund's total corpus from the US.
With the fresh capital, UIV has invested in a climate tech startup out of Odisha. The company aims to invest in 25 new startups across agritech, space tech, semiconductors, and SaaS. Henceforth, UIV will use 20% of its corpus to invest in the startups. They will use the rest to back the winners in its portfolio.
Additionally, the VC will also delegate some of the capital towards subsequent funding rounds of existing portfolio companies. Founder Bhaskar Majumdar relayed that the check size will vary from $1 million going up to $10–12 million in the follow-on rounds of more successful companies in the portfolio.
About Unicorn India Ventures
Bhaskar Majumdar and Anil Joshi founded the technology-focused early-stage venture capital firm in 2016 to provide valuable support to emerging startups in varying sectors. Recently, the firm joined hands with industry veterans to build up its team. Bikram Mahajan has joined as a partner from Aavishkaar Capital to oversee portfolio management; and Kamlesh Ahuja has been appointed as vice president of fund operations.
The firm launched its first fund in 2016 with a corpus of Rs 100 crore and invested in 17 companies, including the banking platform Neo Bank Open (valued at more than $1 billion in 2022), on which the fund has clocked a nearly 100x return. Additionally, they invested in Genrobotics, Sequretek, Pharmarack, Clootrack, and FutureCure.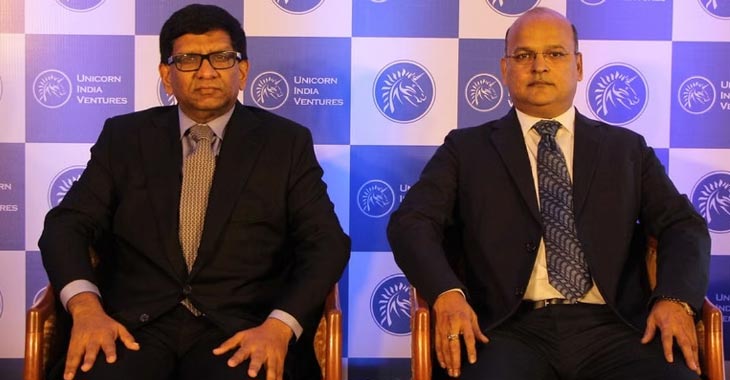 "We have found our mojo by staying out of high-profile deals, going into tier-two and tier-three cities, and sourcing deals which are playing a big impact within the market, but also commercially viable," said Majumdar.
Following Fund I, UIV launched Fund II in 2020 with a corpus of Rs 300 crore. The Fund II invested in 20 companies like Gamerji, ForeignAdmits, Probus, Daalchini, Esmito, and Finin. With two funds under management, UIV has an active portfolio of more than 35 companies.
"We continue to identify innovative business models with faster scalability. The metrics for us are a clear path to profitability for the companies. Being the first institutional investors, before making any investment, we spend considerable time with the founders to understand their vision, team's capabilities, growth plans, and leadership style. Our focus is to invest in companies that are enablers of India's digitization across sectors. We avoid high-cash-burn businesses like D2C, consumer internet, and content businesses," said Bhaskar Majumdar, Managing Partner, Unicorn India Ventures.