Urvann, a hyperlocal marketplace focused on gardening, has bagged INR 3 crore in a seed funding round. The round was led by the angel investment platform, Inflection Point Ventures (IPV). According to the official statement, the capital raised by the company will be used to expand operations.
Urvann establishes a one-stop-shop for gardening supplies and services. Its hyperlocal marketplace approach gives local plant nurseries a platform to sell their products online and cater to their specific area.
"Nurturing plants in our homes has been a way of life for all of us. However, the gardening market is very fragmented, due to which customers find it difficult and time-consuming to attend to their plants given their busy lives. Urvann offers people a platform for all the gardening requirements from seed to decor at the click of a button, enhancing the whole customer experience. This is a largely untapped market opportunity, especially in the urban pockets".

Mitesh Shah, the co-founder of Inflection Point Ventures
Addressing the issue of prompt delivery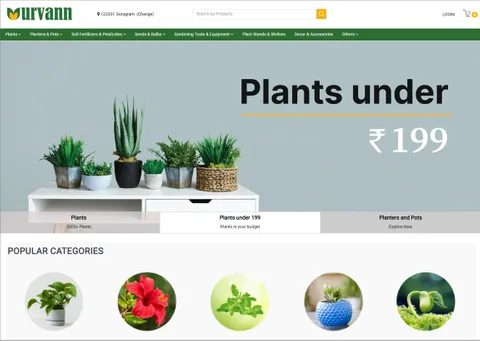 Founded by Sambhav Jain and Akanksha Gupta, IIM-Ahmedabad and ISB alums, Urvann is a hyperlocal plant and gardening product marketplace. It began operations in the Delhi-NCR region in August 2021. By the end of the year, the company intends to expand its operations in major Indian cities such as Mumbai, Pune, Bangalore, and Chennai.
Urvann partners with local nurseries in a city to provide a wide variety and next-day delivery of fresh plants at low prices. The model differs from that of traditional players, who courier plants from city to city, resulting in increased delivery costs and suboptimal plant quality due to extended transit times.

Within a year of its launch, Urvann has fulfilled over 15,000 orders, delivered over 100,000 plants in Delhi, and served over 6,000 customers.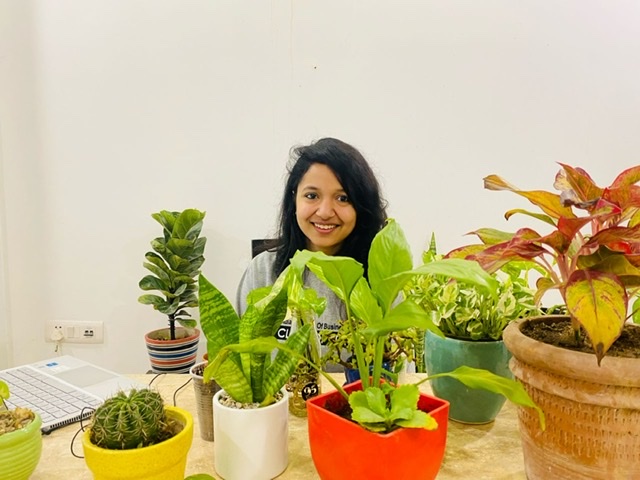 Urvann is a combination of two words: Urban and Vann. Urvann's mission is to bring Vann (forests) to all urban dwellings. Urvann is developing as a well-nourished tree from the ground, with over 2000 goods to pick from. They intend to alter the gardening sector by addressing its two main issues: the scarcity of gardening supplies online and the impossibility of delivering plants fresh and healthy due to excessive transit times.