The Problem
The waste we produce everyday goes always ends up in landfills. In spite of having modern technologies like waste-to-energy, Plasphalt, Pyrolysis, the sheer scale of waste generation and inadequate infrastructure for managing it ensures that garbage dumps, landfill are a common site throughout the entire country.
Solution
Angraj Swami along with Utsav Goyal, Gourav Sanghai and Nitinn Sagar founded ECOWRAP and started researching about the issue. They finally reached a conclusion that if people start segregation at homes, a lot of waste which has a potential of being recycled and reuse can be saved.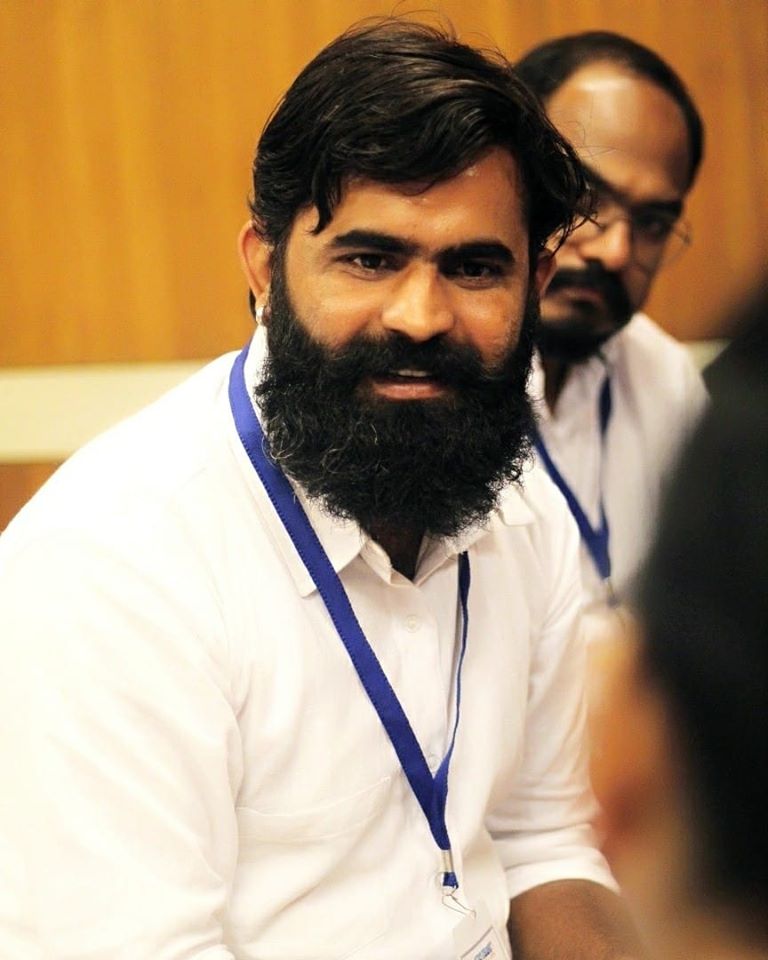 Waste segregation was root cause of the problem in waste management and people do not care about problems until it affects them in some way or another. So, ECOWRAP came up with a business model, solely based on waste segregation at source and making this sector financially viable by leveraging right technology & aggregating all stakeholders.
To promote waste segregation at source ECOWRAP provided Infrastructure like Smart Dustbins, Tech intervention, training moodules and came up the idea of waste monetization scheme, paying for inorganic waste. So, you are offered Rs. 11 for a kg of paper, Rs. 10 for plastic and Rs. 4 for glass waste.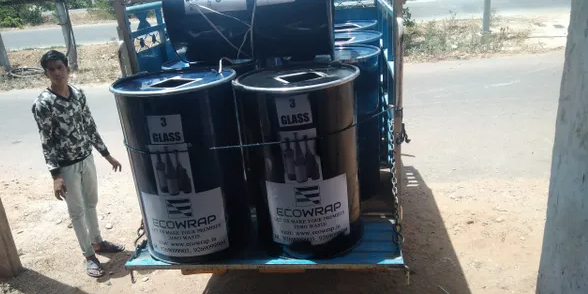 The metal waste including aluminium foil is taken at Rs. 40 per kg whereas the cans of beer and soft drinks at Rs. 60 per kg. Old tyres are also collected from multiple shops in the city.
These collectables are then taken further for the process of up-cycling and recycling & then revenue is generated . Though the company has tie-ups with others to recycle paper, plastic and metal waste, glass and tyres are upcycled by ECOWRAP itself. Thereafter, these materials are taken to women from underprivileged section at the company's plant. All the women are trained, who up-cycle the glass bottles to decorative lamps and tyres are turned into chairs and sofas.
Making a Difference
The company has taken the responsibility to educate women and help them sell their finished products online. Hence, the project is called "Muskaan," aimed at making these women self-sustained and happy always. With a hardworking team and the belief to bring a change, the company has been able to pull off clients' like OYO, Barbeque Nation, Bikanerwala and among the top and many others from Jaipur.
Challenges
Funding for a startup in waste management sector stays a big challenge for all, and so was it for Angraj and his team decided to go for bootstrapping, wherein investing their personal savings. The team still struggles to find investors for their venture. The co-founders decided not to take any profits and rather to let it stay in business in order to have better growth in the company functioning.
Impact
Currently Ecowrap is working with 300 bulk waste generators and generating revenue. In the last 2 year they have prevented around 5000 metric ton of solid waste from going into landfills. To make up-cycled products out of waste materials, Ecowrap has trained 124 women from underprivileged section of the society and formed 15 SHG's. Every woman is earning INR 6-8 thousand per month.