Zepto, a grocery delivery and quick-commerce startup, raised $200 million at a valuation of $1.4 billion in its recent Series E funding round. The funding gained stark focus in the industry due to it officially being the first unicorn for India in 2023. India saw its last unicorn 11 months prior, in May 2022, with Malbio Diagnostics.
This newly attained unicorn status was powered by StepStone Group, a New York-based private market investment firm that dipped into their first venture into Indian investments with Zepto, along with California-based venture capital firm Goodwater Capital. The funding round also saw the return of Zepto's existing investors, including Nexus Venture Partners, Glade Brook Capital, and Lachy Groom.
The start-up has not actively raised funds from India-centric investors, though that is likely to change over the years as more business-focused Indian investors turn their focus towards the rising start-up. Zepto stands as the third-largest grocery delivery service, competing with known brands like Swiggy Instamart, and Zomato-owned Blinkit, as well as other contenders like Dunzo and Tata-managed Bigbasket.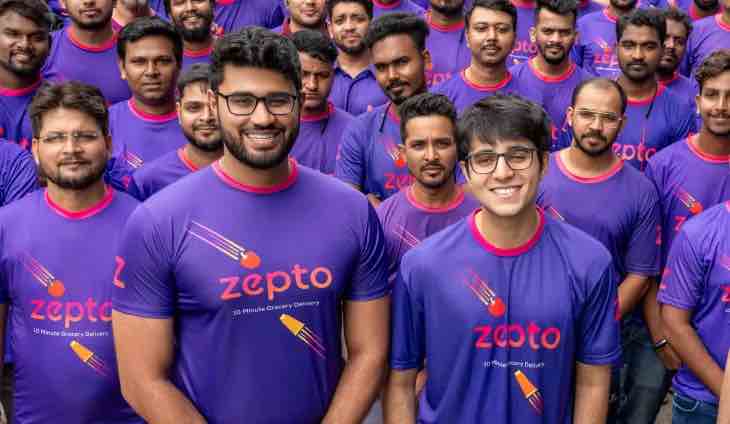 Future prospects post unicorn status
Unlike many competitors, Zepto plans to take a disciplined and measured approach as it expands across geographies. With its fresh funds, it plans to systematically deepen its presence in the top metropolitan cities of India, mainly Delhi-NCR, Mumbai, Pune, Hyderabad, Chennai, and parts of Kolkata. These top cities promise much larger opportunities for the brand as the dense commerce and industrial flow support advancement and profitability.
With the recent funding, Zepto has raised $560 million to date. Founded by Aadit Palicha and Kaivalya Vohra, two 19-year-old Standford dropout entrepreneurs, the Mumbai-based startup rose to prominence in late 2021. Since then, it has hit mega milestones like raising at a $345 million valuation within months of its release, wherein they raised a $100 million Series C round led by Y Combinator's Continuity.
Zepto's cash burn showcased a steady depletion compared to its estimation in 2022. The balance of supply chain optimisation, profitability of its 200 warehouses, and efficient sourcing of products has led to $50–60 million in sales every month.
What's more: EBITDA positivity and IPO
Zepto's upcoming gaols include hitting EBITDA positivity, with the margin narrowing to a negative 15–16 percent in comparison to its negative 278.6 percent recorded in 2022. Additionally, the founders hint towards an initial public offering in 2025 with the consideration of this recent funding as a pre-IPO "capital building exercise".
"In 12 months, when we get to EBITDA-positive, we will not need to spend a significant amount of this money. After EBITDA-positive, we'll do a pre-IPO round. This was our last growth equity round and was done just to build our balance sheet…The thought process behind raising the capital ($200 million) is to make investments in stores in the next 1-3 months. In the next 9–12 months, the investment will generate money and fuel our journey to profitability," said co-founder Adit Palicha in a media briefing.
Road to progress with Zepto Cafe
The startup also plans to expand Zepto Cafe's services to major cities after the latest funding. A pilot project launched in 2022 in Mumbai, the cafe concept focuses on providing quick deliveries of food items such as coffee, tea, samosas, and croissants to accompany usual groceries.
The core idea behind Zepto Cafe is to offer both groceries and snacks simultaneously, similar to the experience of grabbing coffee and ready-to-eat items from a convenience store in the US. When you step into a 7-Eleven store in the US, you could essentially do this: Have coffee and buy some ready-to-eat snacks. That's what we also want to provide in a quick format," Palicha told sorces.
With the average order value of the company rising at a steady rate of 40%, the introduction of snack items along with other FMCG products ensure growth and profitability to the firm.