I moved to California in the summertime,
she began…
As the song gradually progressed, it seemed as if all those watching her glimpsed an eternity. The judges stared in awe.
It was early June. The 16th season of America's Got Talent had just kicked off with all its four judges returning to the panel- Simon Cowell, Sofia Vergara, Heidi Klum and Howie Mandel. Thus, the summer was already witnessing a plethora of talented singers, dancers, magicians, etc. all geared up for the sole purpose of winning America.
As the show was gaining its usual momentum, a young woman named Jane Marczweski stepped up to the microphone. Well, this name may not ring a bell, but her stage name Nightbirde has become an overnight sensation with her tear-jerking performance in America's most talked about reality show.
The 30-year-old crooner's June 8 audition of her original song "It's OK" ended with a golden confetti shower from the seemingly-impossible-to-impress Simon Cowell. In the end, Simon gave Nightbirde a hug on stage.
Everything about that was really special
Simon told the artist, as gold confetti covered the AGT set.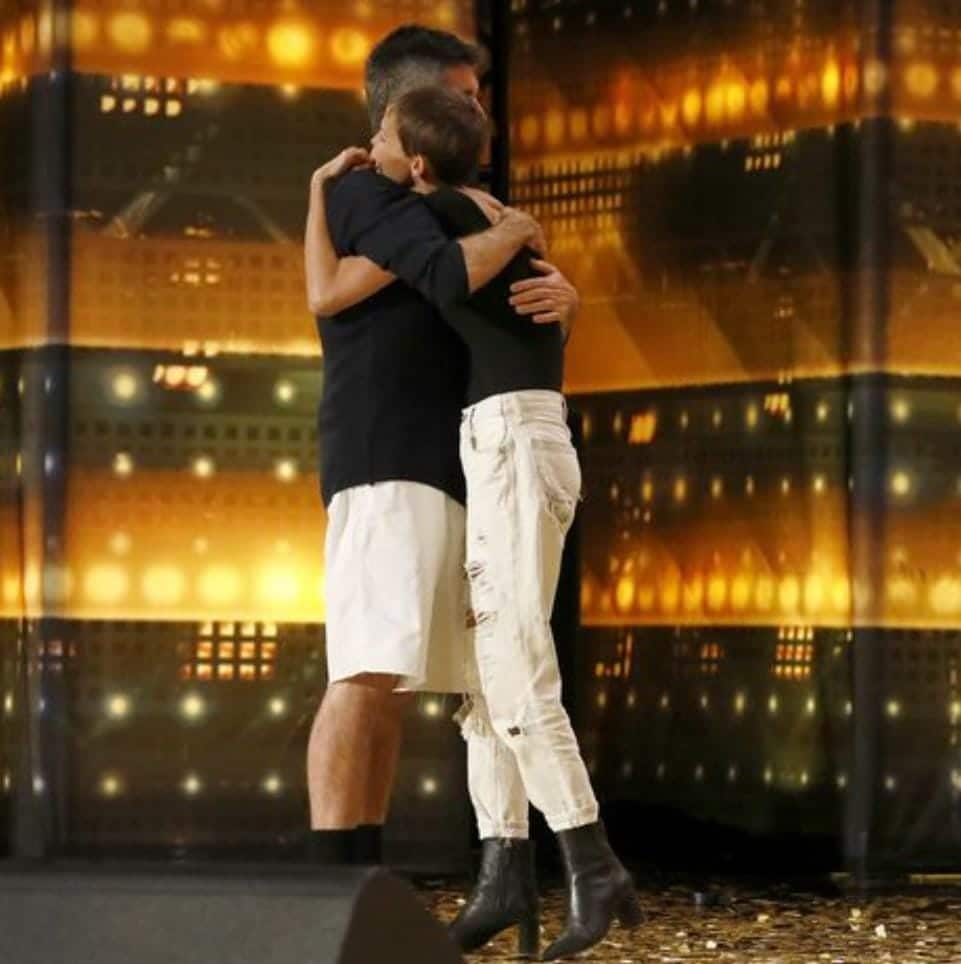 But apart from her angel-voice and wide smile which were magnanimous enough to captivate the entire crowd, something else grabbed the attention on a much larger scale- the backstory she shared before switching into her song.
The Zanesville, Ohio native revealed during her audition, somewhat as an afterthought, that she is battling her third bout of cancer that gives her a 2% chance of survival!
As Nightbirde's song ended, it became quiet until suddenly applause erupted. Eternity still hung in the air. The pin drop silence that followed her performance was probably picturing an obvious question:
How could one declare 'it's ok' so many times when it clearly wasn't?
Life wasn't fair enough
Jane was born on December 31, 1990 in Zanesville, California. Nightbirde might've burst out into the public eye just last month, but her career as a singer-songwriter goes a long way back. Her journey as a professional singer started in 2014.
Speaking about changing her name into 'Nightbirde', she has given further insights. In three straight nightly dreams, Marczewski said she saw birds at her window, singing, at night.
It felt so poetic that these birds were singing as if it were morning, and yet there was no sign of it yet, and that's what I want to embody
she added.
In September 2017, she first received the diagnosis we all dread: cancer. She came to know that she likely had six months to live as she began her battle with 3rd stage breast cancer. On Thanksgiving 2017, Nightbirde showed up to a family dinner in Nashville, Tennessee after chemotherapy.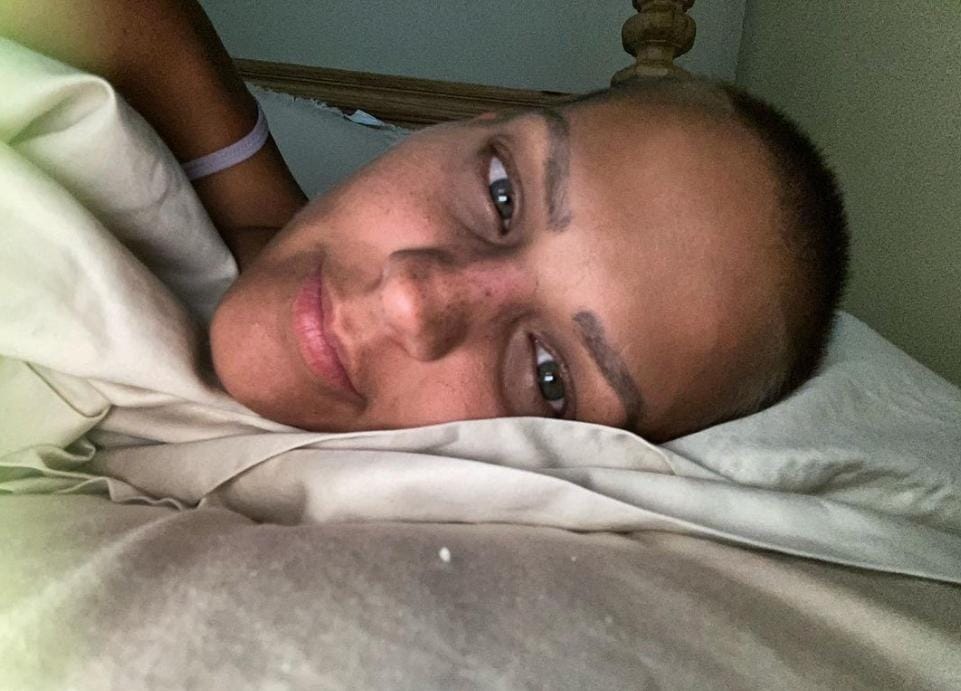 However, in 2018, she was declared cancer-free but her celebration was short lived. The survival chances narrowed to single- digits just within the next few months. In a blog post on her website, Nightbirde once wrote that she was diagnosed with terminal cancer on New Year's Eve in 2019. They gave her 3 to 6 months to live. As she described it,
Innumerable tumors were found throughout my lungs, liver, lymph nodes, ribs and spine.
The battle became all the lonelier when her husband of five years abandoned her.
Soon after that 3 to 6-month diagnosis, my husband informed me he no longer wanted to be married
she recalls of the split.
Another blog post explained that Nightbirde then moved to California and underwent treatments. On July 20, 2020, she posted a celebratory video on social media declaring that she was 'cancer free.'
However, the cancer has recurred recently.
Nightbirde turned into a global favourite
Jane arrived at the AGT stage with a warm smile and a positive vibe that melted hearts. Even though her recent life story left all in shock, the world saw her brighter side, the way she intended to.
When Simon asked how her condition is, Nightbirde answered that she has cancer, but even if her body wasn't okay, she still wanted to show that she's more than her health.
While singing her original song "It's OK," Nightbirde's ethereal vocals took center stage.
As Jane said,
Without dwelling on her cancer story or asking for pity, she captured the world with a memorable approach towards life and a voice as pure as her heart. To quote Howie Medel,
That felt like the most authentic thing I've heard this season.
Jane also revealed to the judges that her original track "It's OK" narrated her life in the past year, her journey as a cancer patient and how she navigated it.
Her performance was so moving that it has been shared widely on social media, racking up 27 million views on YouTube alone. It sent "It's OK" to the top of Apple Music charts with over 2 million Spotify streams.
I'm completely blown away, overwhelmed, speechless
Nightbirde said while reflecting on her audition.
How is she doing now?
At the time of show's taping, Jane said she still had "some cancer" in her lungs, liver and spine.
As for the latest health update on the singer, Nightbird told the day after her AGT audition aired that she currently has cancer again and isn't "in the clear." That said, she was actually sicker earlier this year when the audition happened than she is presently.
Some 'catatonic mental breakdowns' during the last year has resulted in the cancer returning yet again.
In February 2020, Jane underwent treatment in Los Angeles at an integrative medicine center with the money donated by her followers and friends.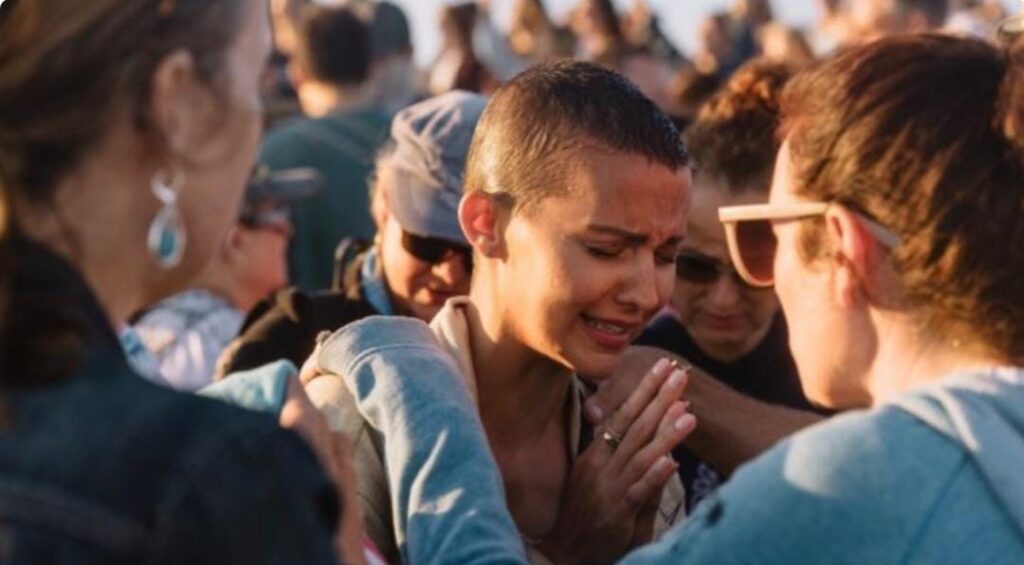 This time again, she is raising funds for herself. Her Spotify handle, which boasts a sum of around 331,526 monthly listeners, describes her current situation in brief along with a donation link.
She herself is highly optimistic as ever and the same cancer treatments as before will yield the same amazing results.
As she had rightly quoted after the AGT audition,