Cirkla, specializing in sustainable packaging solutions, recently secured $3 million in pre-seed funding led by Matrix Partners India and Stellaris Venture Partners. The round also saw participation from other angel investors.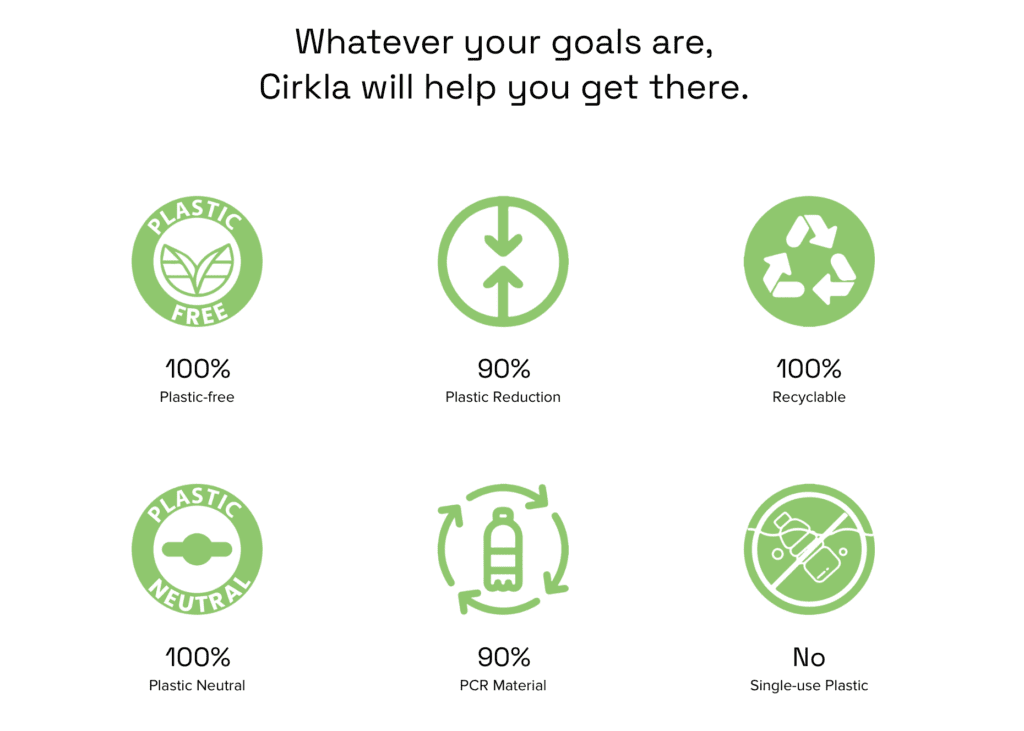 With the fresh capital infusion, the company will focus on strategic allocation towards expanding operations, reinforcing the efficiency of the sales team, and advancing their technical know-how.
"It's not often that we find instances where all participants within the value chain (consumers, manufacturers, and government) unite towards a common goal. According to various reports, exceptional potential lies ahead for Cirkla, as the worldwide sustainable packaging sector is anticipated to double in size and exceed $500 billion by the year 2030. We are excited to partner with Matrix and Stellaris on this journey and lead the charge towards revolutionizing the packaging industry to drive a positive environmental impact," said Vaibhav Goel, CEO and co-founder, Cirkla.
The minds behind Cirkla
Vaibhav Goel, an alumnus of IIT Bombay and the Kellogg School of Management; Ankur Gupta, an alumnus of IIT Kharagpur and ISB; and Kapil Bhardwaj, with an educational background in NMIMS and the Indian Institute of Packaging, are the three founders of the company. Moreover, the founding team brings on board deep expertise and a proven track record, previously having built and scaled the molded fiber sustainable packaging division at Zume Inc.
How do they help brands adopt sustainable packaging practices?
Cirkla is headquartered in the US, with branches across India and China. Cirkla is on a mission to help brands achieve their sustainability packaging goals through a unique three-step approach: portfolio assessment, design & prototyping and global fulfillment.
In the portfolio assessment phase, Cirkla employs proprietary Life Cycle Assessment (LCA) models to evaluate the environmental impact of the brand's packaging and prioritize SKUs for maximum sustainability impact. Following this, Cirkla's in-house packaging team develops alternative packaging solutions that meet functional parameters while remaining cost-competitive. Finally, Cirkla leverages its global presence and teams in India, China and the US to manufacture and deliver packaging across various categories, including molded fibre, recycled polymers, pulp and paper, and other cutting-edge technologies.
They have a vast network of contract manufacturers across Asia, including China, Taiwan, Thailand, Vietnam, and India. Many global tier 1 VCs support the brand. Presently, they have roughly 25 members in their network.
According to a Times of India report, India's plastic waste accumulation is projected to jump 10 times by 2030. Driven by packaging material alone, the waste production has risen up to 217 million tones. In an environment severely effected by climate change and environmental degradation, companies like Cirkla provide a environmentally conscious and sustainable world for the future generation.
Partnerships and the Path Ahead
Sudipto Sannigrahi, Principal, Matrix Partners India, added, "At Matrix, we are excited about investing in technologies that help reduce carbon emissions and create a more sustainable world. We believe Cirkla's sustainable packaging solutions that incorporate advancements in material science to reduce brands' plastic emissions will be a crucial piece in the fight against climate change globally. Vaibhav, Kapil and Ankur bring together extensive experience having worked in sustainable packaging for years and we are very excited to be partners in their journey."
Aided by its global network, Cirkla provides custom packaging built to any specification with industry-best lead times. Moreover, they utilise technologies like molded fibre, recyclable plastic, compostable films, and paperboards for their packaging solutions.
Mayank Jain, Principal, Stellaris Venture Partners, said, "We are thrilled to be chosen as partners in the mission to assist CPG brands worldwide transition from plastic packaging to sustainable and biodegradable alternatives. We believe there is a 'solutioning gap' in the market – while CPG brands are looking for a roadmap and solution to transition to sustainable packaging, manufacturers are seeking specificity in design and material. Cirkla, with its expert-led, asset-light platform is well poised to bridge this gap between brands and manufacturers."
The brand's most recent success story includes a partnership with Traya, a D2C hair loss treatment brand. The result of their systematic approach will enable Traya to a transition away from virgin plastic in a phased manner. Firstly, through the use of post-consumer recycled plastic, and then by eliminating plastic entirely. This endeavour promises to avoid 148k kilos of plastic and 425k kilos of CO2 emissions by 2024.
Since its inception, Cirkla has forged partnerships with numerous global brands in CPG, Food Service, and Healthcare, expanding its footprint across the US, UK, EU, and India. With the backing of influential investors and a dedicated team, Cirkla is well-positioned to lead the way in transforming the global packaging industry toward a more sustainable future.