An extremely competent Electronics Engineer, Sanket Kedar, dropped out in the final year of his college because he wanted to use his engineering expertise to solve major issues for small and marginal farmers.
Problem
In year 2017, the struggles of his father in irrigation and fertigation management caused huge economic losses to his family. This motivated him to develop an cost effective solution for irrigation management to help his father and other progressive but marginalized farmers.
Solution
During his graduation, Sanket was always fascinated by Israeli technologies and how it was leading the agricultural and water revolution.
He started researching existing technologies and interacted with 100+ farmers across the Nashik district. He also met with several scientists to understand the pain point more deeply. After a year long survey and brainstorming he developed a cloud based IoT solution to make data driven decisions for better irrigation management.
His solution is providing irrigation advice to farmers in their local languages which helps them to save water up to 50%, fertilizers up to 20% and improve farm productivity by 15%.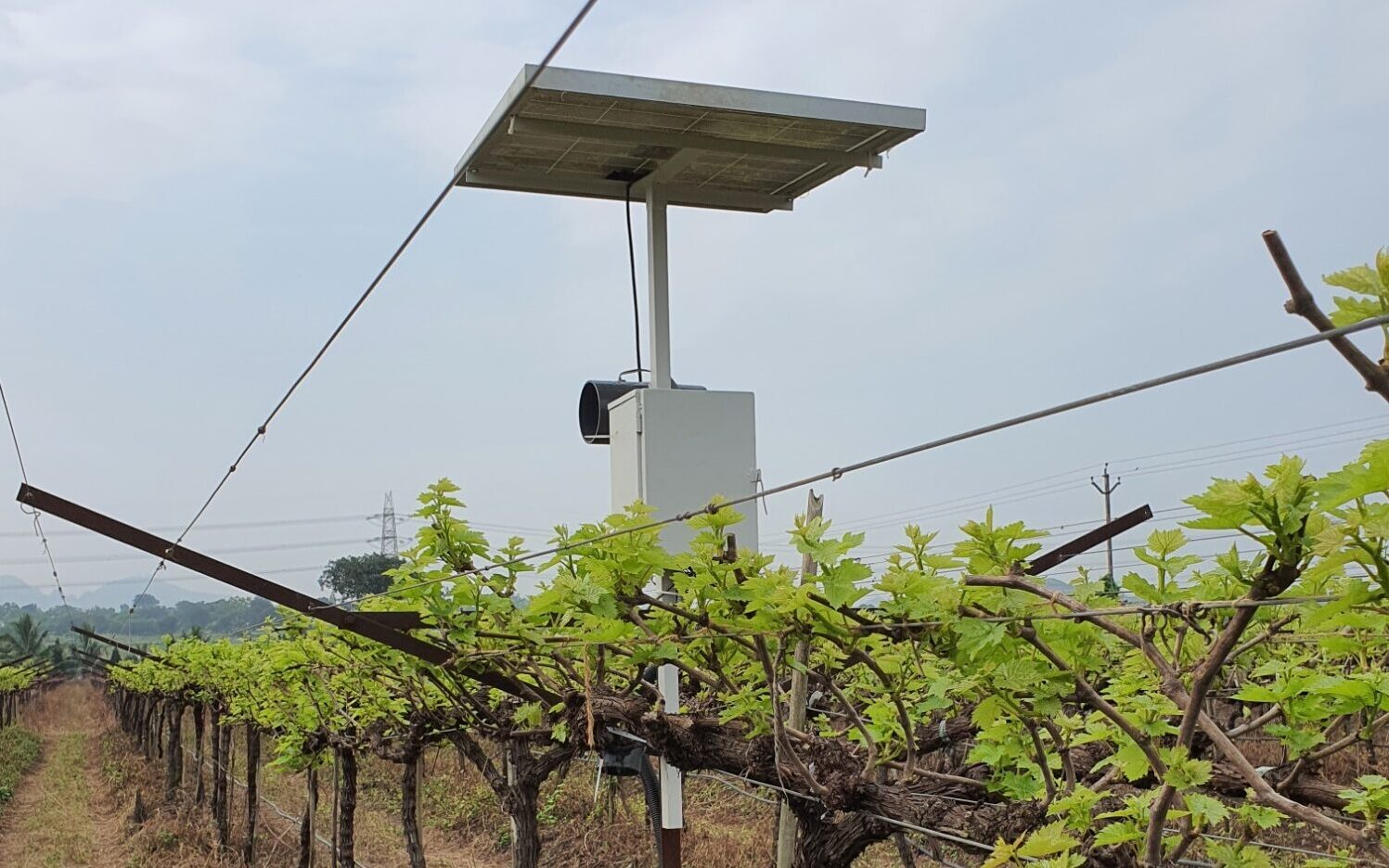 Here's How It Works
The smart IoT device measures microclimatic conditions like soil, climatic and plant health parameters using sensors and transfers the data to cloud.
The data is then processed by the company and recommendations are sent to farmers on their mobile phone. This helps the farmer to manage irrigation and fertigation efficiently to improve the soil health and yield of the crop.
Challenges
Initially, there were a lot of challenges during the initial trials. Onboarding the farmers and convincing them for paid pilots was one of the major challenge.
But after some successful trials, farmers started seeing the benefits of the technology. Word of mouth publicity also played a key role in onboarding more farmers.
Way Forward
Sanket and his team aims to develop an affordable and useful technological solutions for farmers and make it accessible to them. His mission is to make positive impact on more than 1 lakh farmers in next 10 years.