About a year ago, the entertainment industry suffered a body blow with the passing of actor Irrfan Khan. A multifaceted talent and thespian of his craft, Irrfan was a celebrity both in India and abroad. His repertoire of versatile characters exemplified his true talent as an artist.
Today, on World Theatre Day, we look back at the legend and his inspiring journey to stardom.
Early Acting Days
and Love for Theatre
A lot of people might not know it but young Irrfan was a talented cricket player during his school days. When selected to play in the CK Nayudu Trophy for emerging players in the under-23 category, he could not participate because of unaffordable travel expenses. Around the same time, he developed an affinity for acting after watching his maternal uncle, Sajid Nisar, perform on stage. He was an observant viewer, taken in by his uncle's talent to emote in front of an audience. Mesmerized by the elder man's flair as a theatre artist, Irrfan often questioned him about his craft.
Nisar encouraged his nephew's interest and eventually, Irrfan connected with other theatre artists in his native city of Jaipur. Even as an amateur, he delivered several stage performances in the city. His raw talent shone through in all appearances, increasing his confidence and conviction. So after completing graduation, he decided to join the National School of Drama (NSD) in New Delhi to pursue his dream career.
With Borana's help Irrfan cleared the admission interview and began studying acting at NSD. Thereafter, he shifted to Mumbai, the hub of mainstream movie actors. But before his big break, he worked as an air-conditioner repair technician. Once during his job, he had the opportunity to visit Rajesh Khanna's house.
He has often named Khanna as his inspiration and idol, along with Naseeruddin Shah and Om Puri.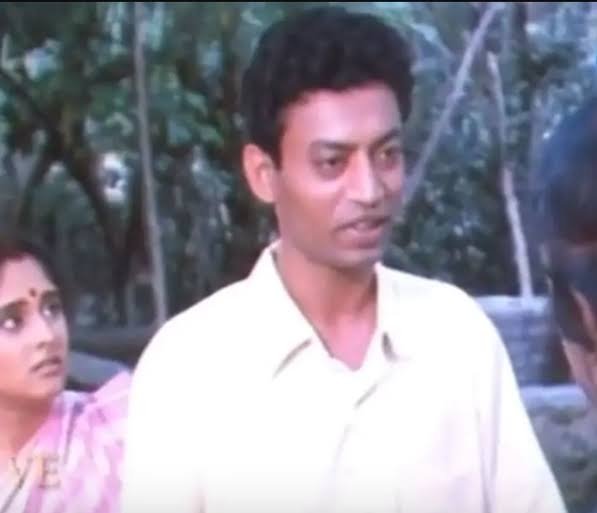 Big Break and Television Career
After graduation from NSD, Irrfan secured a role in Mira Nair's movie, Salaam Bombay. He was the only one among his classmates to bag an acting role in a feature film.
"I noticed his focus, his intensity, his very remarkable look – his hooded eyes. I clocked him."

Mira Nair in Anees Chhabra's biographical book, Irrfan Khan, The Man, The Dreamer, The Star
But the role was ultimately cut off from the final film, limiting his performance to a forgettable cameo instead. What followed was a slew of acting opportunities in television. These ranged from teleplays like Laal Ghaas Par Neele Ghode in which he played the role of the Russian leader, Lenin to thriller shows like Darr in which he was cast as a psychotic serial killer.
His acting prowess on full display, Khan undertook numerous roles in a variety of shows in the early 90s like Shrikant, Kahkashan, AnuGoonj, Bhanvar, Chanakya, Bharat Ek Khoj, Chandrakanta, etc.
Anees Chhabra's book also records that Irrfan, however, remained discontented by these small roles on TV. He desired to perform in movies and feature films.
Film Career
Irrfan continued acting in films even as he took on various television projects. But those were mostly small ventures that did not earn him much traction. One of his early notable performances was in Asif Kapadia's 2001 film, The Warrior. Irrfan played the titular role and the movie played at various international film circuits. Two years later, he starred in a crime drama film, Haasil directed by his long time friend Tigmanshu Dhullia.
Haasil proved to be the stepping stone to his career because it helped him secure a role in the 2004 critically acclaimed Vishal Bharadwaj film, Maqbool.
Irrfan's nuanced performance in Maqbool as the Indianized Macbeth won him praise and attention. His layered portrayal enmeshing love, grief, anger and delirium stood out even in an ensemble cast of veteran actors like Pankaj Kapur, Nassiruddin Shah and Om Puri. All previous roles notwithstanding, Miyan Maqbool introduced his versatility to mainstream cinema goers.
Following Maqbool, Irrfan gave similar stellar performances in other films like Rog (2005), The Namesake (2006, directed by Mira Nair), and Life in a… Metro (2007). He won the National Award for Best Actor for his exceptional performance as a real-life athlete turned dacoit in the 2012 Paan Singh Tomar. The next year, he played the lead in The Lunchbox. The film won the Grand Rail d'Or at Cannes Film Festival and received a BAFTA nomination. It was also the biggest commercially successful movie of his career.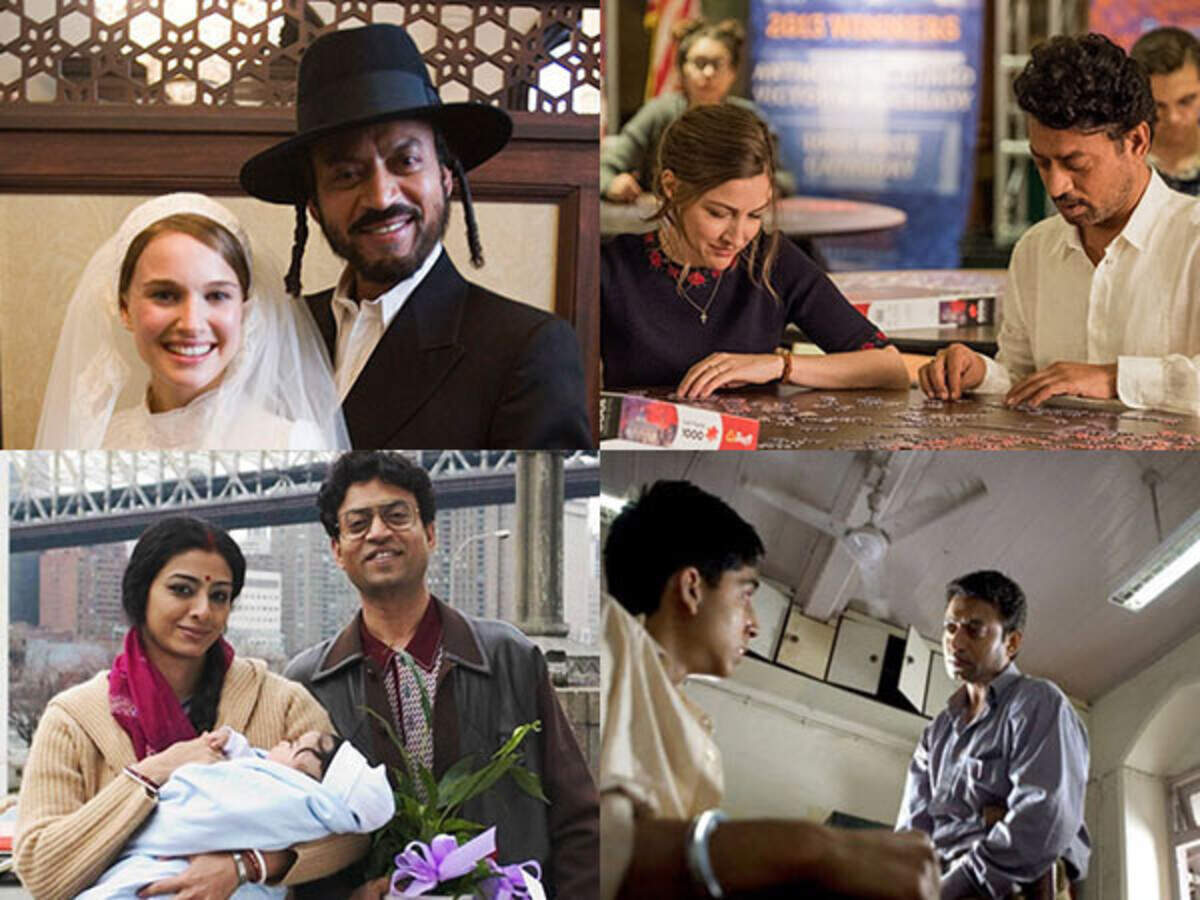 International Presence
Irrfan Khan was a renowned actor not just at home, but also on the international stage. His portfolio covers a great body of work:
The well-meaning cop in Slumdog Millionaire
The gentle and loving diamond merchant in the anthology New York, I Love You
The business-minded supervisor in The Amazing Spider-Man
The adult shipwreck survivor in The Life of Pi
The billionaire Jurassic Park owner in Jurassic World
The dapper Bond-villainesque and reformed antagonist in The Inferno
The rich, quirky inventor in The Puzzle.
Irrfan won numerous accolades for his acting ability, and was also honored with civilian awards like the Padma Shri and the CNN-IBN Indian of the year in 2011.
Everlasting Legacy
Devoid of the conventional Bollywood hero look, Irrfan Khan was a breath of fresh air in a film industry saturated with glamor and masala. He breathed life into characters, living them up on the big screen. His talent transcended the usual tropes of acting, captivating audiences worldwide. He was a staunch supporter of believability in acting. In notes to his son, Babil, he underscores the necessity of sincere action relayed in text to arouse emotions. An actor's actor till the very end who remained faithful to his roots
He aspired to be a storyteller on screen, as he had done years ago looking up at the theatre stages in Jaipur. His life and living legacy continue to inspire many budding artists everywhere.