Bengaluru based investment startup Jiraaf announced that it had secured $7.5 million in a Series A funding round on Wednesday. The round was led by Accel Partners, Mankekar Family Office, Aspire Family Office, and other marquee investors.
Several angel investors participated in this round, including Capital A, PharmEasy founders, Ramakant Sharma, Co-founder, Livspace, Zetwerk founders, Anuj Jhaveri, Director at Barclays, Hong Kong, and Shantanu Garg, Managing Director and Partner, Boston Consulting Group.
According to the company's official statement, the funds will be utilised to create a team to source high-quality prospects, strengthen customer service, and enhance technical capabilities.
"There is a very strong demand for alternate fixed-income products among retail investors. India has nearly $2 trillion invested in fixed deposits and mutual fund market is sized at $0.5 trillion which saw a 3x growth in last five years. Jiraaf is addressing a vast market gap by offering diversified fixed income products which can form a meaningful part of every investor's portfolio over the next ten years especially in the current and forecasted macro-economic scenario."

Barath Shankar Subramanian, Partner at Accel Partners
"Over the last 8 months, we have originated opportunities over Rs 250 crore and have more than 10,000 registered investors. The funds raised in this round are going to be used to build our team for sourcing more opportunities, robust credit assessment and strengthening our customer service. We are looking to achieve a transaction volume of Rs 1,000 crore by this year-end and an investor base of 100,000."

Vineet Agrawal, Co-founder,Jiraaf
In a statement announcing the fundraise, the partners stated,
"As financial markets mature, new investment avenues will continue to open up and challenge age-old habits. Though it is hard to break the mental mould of going the FD-gold-real estate way – the ideal way to prosperity – this challenge excites us at Jiraaf. Through Jiraaf, we want to bring high-yield fixed-income instruments to the mainstream and tap into the immense, unexplored potential of the financially evolving Indian demography. This will be the next big thing in wealth creation for the next decade."
The background story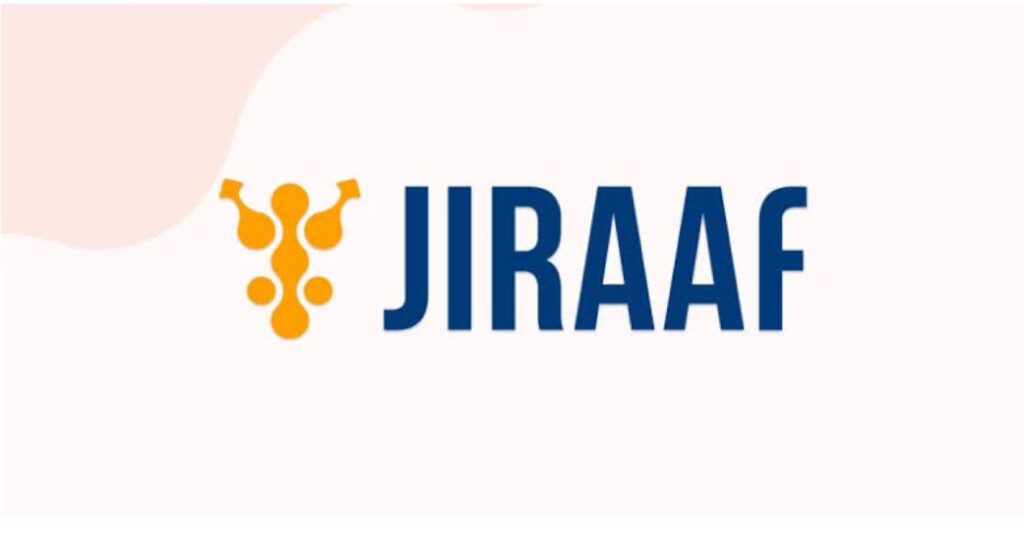 Founded in September 2021 by finance professionals Saurav Ghosh and Vineet Agrawal, Jiraaf is an alternative investments platform which provides non-market linked investment products to retail investors. It enables users to diversify their investments across asset classes such as corporate debt, leasing, invoice discounting, and revenue-based financing.
Saurav Ghosh, a finance professional, previously worked as the head of corporate finance and strategy for the Ozone Group. On the other hand, Vineet Agrawal worked as a senior associate principal at Piramal Fund Management before founding Jiraaf.
The company offers 8 – 20% fixed returns annually, with a minimum investment of only IN 1,00,000. The company's mission is to democratise investing in alternative asset classes available only to HNIs/Institutions. It aims to help individual investors earn higher returns by investing in high-quality opportunities other than equities, fixed deposits, real estate, and gold.
Jiraaf offers an array of products-
Invoice discounting
Venture Debt
Corporate Debt
Asset Backet Leasing
Revenue Based Financing
"It has been a surreal experience that in less than 9 months or so, over 15,000 investors have trusted our platform with over 300 crores+ worth of transactions. Thank you all for trusting us, bearing with all the hiccups of dealing with a new company and spreading the word for Jiraaf! We are literally obsessed with providing you with the best service," read the announcement.