B2B and SaaS startup Atomicwork announced its seed funding round of $11 million, led by Blume Ventures and Matrix Partners India. The round also saw participation from Storm Ventures, Neon Fund, and prominent angel investors from Silicon Valley and India.
The firm, headquartered in San Francisco and Bengaluru, plans to allocate the fresh capital towards enhancing market capabilities, focusing on AI engineering, product development, and US go-to-markets. The firm also plans to add more employees to its sales, marketing, and engineering teams.
Atomicwork strives to drive business impact across an organisation by bringing the employees, IT systems, and HR operations together.
"Employees are still far away from being considered internal customers by service teams because of arbitrary boundaries between the back office and the rest of the company. Businesses implement too many point solutions and complex processes, leading to productivity loss and unnecessary friction. Our goal with Atomicwork is to offer a solution to streamline internal operations through a great employee experience and good efficiency," says Vijay Rayapati, CEO and co-founder, in a press release.
How does Atomicwork work?
The employee success platform leverages AI to streamline internal operations while simplifying the number of tools employees interact with daily. The firm aims to engage more than 100 mid-market and enterprise customers on its platform in the upcoming years.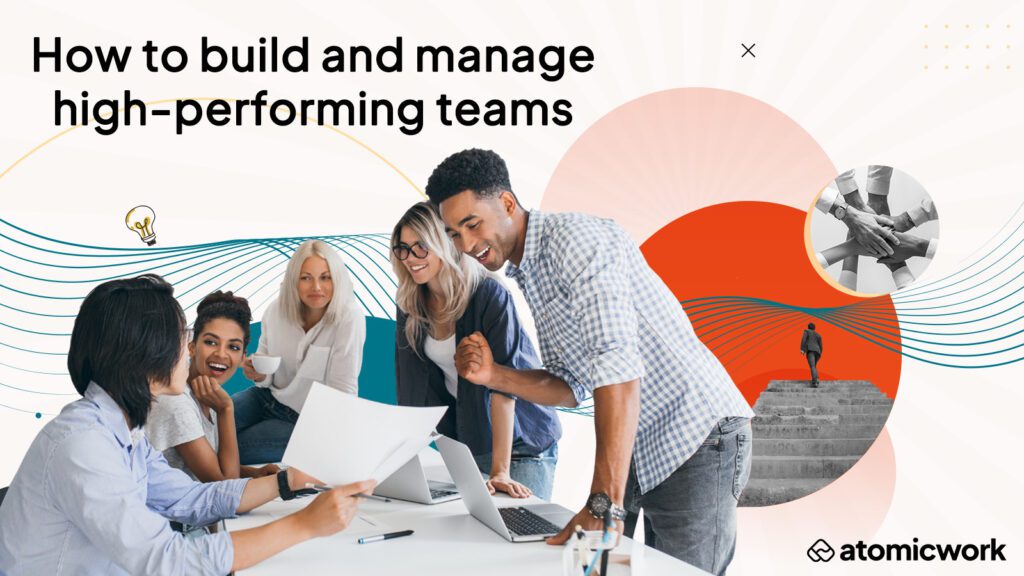 Atomicwork showcases innovative operations and sits on top of collaboration tools like Slack and Microsoft Teams. It uses conversational intelligence to automate support, service delivery, and operations at scale.
"The problem of employee support and experience has been crying out for innovation, and the way that Vijay and his team at Atomicwork are approaching the solution, with a completely modern and user-led approach, is thrilling for us. Add to this the fact that this is an experienced team that understands well how to build world-class products; we are delighted to be part of this journey," Pranay Desai, Principal, Matrix Partners India, commented on Atomicwork.
Atom, Atomicwork's AI assistant, learns from internal documentation and conversations to assist employees. It manoeuvres and solves their questions and requests without human intervention. The platform provides a unified experience for employees and cost efficiency for the enterprise. It features the ability to have different service teams like IT, HR, Finance, and Legal work in their own spaces.
The origins of Atomicwork
Founded in 2022, Atomicwork was conceived through the joint efforts of notable industry veterans. The team includes Vijay Rayapati, co-founder of SaaS firm Minjar, which was acquired in 2018 by Nutanix; Kiran Darisi and Parsuram Vijayasankar, both founding members of Freshworks, who were instrumental in the startup's great success.
The core team understood the importance of true employee success aligned with business outcomes. Atomicwork works towards accelerating employee productivity to drive growth and impact the business's bottom line.
"Our decision to back Atomicwork was driven by our belief in how Vijay, Kiran, and Parsuram are re-imagining the idea of employee success. Blume's relationship with this special group of entrepreneurs began many years ago, thanks to a prior fund. We're very excited to invest in this transformative space and support Atomicwork as they reshape the future of employee experience and success," commented Sanjay Nath, Partner, Blume Ventures.
The operation grew through thorough research with leaders from many mid-market businesses and large corporations. They found that 80% of the leaders they spoke with were unsatisfied with the experience they offered. Moreover, the businesses admitted that it adversely impacted their employees' morale and productivity. This date correlates with WTW's 2022 industry studies, which say that 92% of employers across industries intend to invest in their EX stack over the next three years.
"The proliferation of HR and IT solutions in the last 20 years has led to a huge number of tools for employees to interact with, resulting in delays and loss of productivity. Atomicwork provides a single self-service platform for a hybrid workforce that addresses this pain and dramatically improves the employee experience," said Arun Penmetsa, Partner, Storm Ventures.