That's it! Here comes the ZOE!
Armed with cameras, thus came alive the small village of Appy as the delivery truck took its last turn in heights of the Pyrenees-Orientales. With impatience and curiosity hovering around in one of the most isolated parts of France, Renault took another step forward to venture one of the least trodden paths.
Last July 21st, 2020 Renault inaugurated in the city Appy, the first "100% electric vehicle" village in France by providing each household with a New Renault ZOE. Imagined by Renault in collaboration with its agency Publicis Conseil, this initiative aimed to demonstrate that if the move to electric is possible in Appy, it is possible everywhere.
This village with a community of 11 families, is nestled in the Ariège mountains and far from all amenities. It became the first village in France to experiment with the use of electric vehicles in all the households.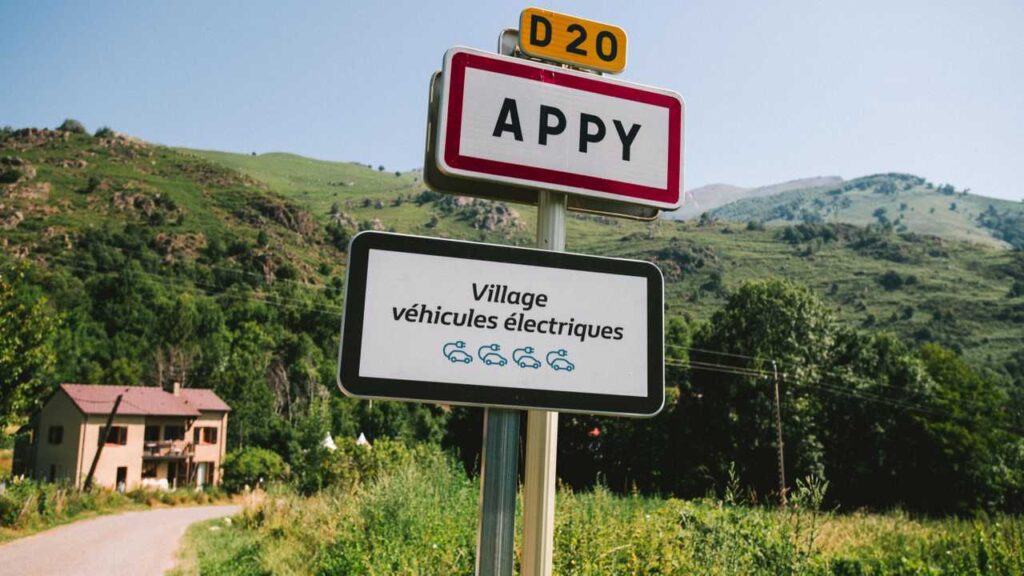 How did Appy respond to ZOE initially?
In love with their beautiful and quiet village, were the Pynarols (name of the inhabitants of Appy) considering the switch to electricity?
At first, the local Renault dealer tried his best to clarify all the obvious doubts. After a few explanations, the residents of Appy were ready to take possession of their brand-new vehicles.
At the end of their debut day, they exclaimed,
It's economical, ZOE is amazing!
Very quickly, Nouvelle ZOE was able to dispel apprehensions and prove that it was ideal in all circumstances and for all uses.
The testimonials of the residents, their first sensations as drivers and passengers of ZOE were also collected for a video report broadcast on TF1 from October 5 to 9, 2020 and on Groupe Renault's YouTube in a longer version.
We wanted a special operation for the launch of the New ZOE. Publicis offered us to produce an original experience, anchored in reality: to make a documentary on the daily life of the inhabitants of Appy with the Renault ZOE. This isolated, dynamic and voluntary village was perfect to organize this test as authentic as possible.
says Sylvie Baptista, Contact Manager VE
Whether for its quiet operation, its vigorous acceleration, its maneuverability or its ability to recharge its batteries easily, it was well appreciated by all the residents of Appy (there are about 25 of them according to Wikipedia).
Renault's master plan
Electric cars are 100 percent eco-friendly as they run on electrically powered engines. Thus, development of electric mobility was a solution to many of the existing environmental problems.
Renault, as a leading manufacturer of electric vehicles in the market, had gained an expertise in this field for the last eight years. The New ZOE was the culmination of all those eight years of EV success, winning multiple awards despite only being on sale for a matter of months, with healthy order banks bucking the trend of the wider market.
The French car manufacturer was consistently committed to the social challenges represented at the scale of the village of Appy and over the long term, to demonstrate that electric mobility was possible for all.
Since Appy is one of the most isolated towns in France, ZOE with its relatively high range of up to 390 km (242 miles) of WLTP, was believed to satisfy all the needs.
What the deal said
All households in the tiny town of Appy got a free three-year lease on a Renault Zoe, in lieu of which they had to share their impressions and experiences with Renault. The first-time scheme could likely inform and help to understand the way customers interact with and use electric vehicles day to day.
Renault gave each participating household a home charger and set up a public charging station.
The daily range needs were low, and in the case of ZOE, there was no problem to drive out of town when needed.
Appy residents – along with regular ZOE owners – were likely to get benefitted from a range of advanced features that come as standard on one of the New ZOE's several attractive trim levels. This included recycled seat material on selected models, a 10-inch TFT Drivers Instrument Display, intuitive EasyLink touchscreen infotainment systems in a range of screen options up to 9.3 inches in size, and a suite of Advanced Driver Assistance Systems to ensure driving a ZOE was as easy and safe as possible.
The journey so far
A few weeks after its launch, the residents, convinced by the performance of New Renault ZOE, had already covered nearly 2,000 km each.
After only 2 months, they had integrated the new ZOE into their daily lives and were already praising the switch to electric! The first feedback showed that users appreciated the dynamism of New ZOE's motorization, thus removing one of the prejudices around electric vehicles. The residents of Appy, who travelled all summer long at the wheel of their new vehicles, also noted the pleasure of driving with the automatic gearbox as well as the large boot capacity.
In conclusion, it can be said that the Appy X ZOE scheme had been an out and out success so far for both the company as well as the residents. The daily range needs are low, and in the case of ZOE, there was no problem to drive out of town when needed.
Hopefully, residents will stay 100% all-electric, beating even Norway in EV share, also after the three-year initial test period.