Mansukhbhai Prajapati, the creator of the eco-friendly and affordable brand 'MittiCool,' has given India a cooling system that can be used even when there is no power supply.

Mitticool, his dream child, is an attempt to link humankind to clay and earth perpetually. He has already paved the road for Mitti Cool to go national and international. Though some evidence of clay items can still be observed in some central and rural Indian regions, the time has erased the population's recollections of them. Mr Prajapati hopes to revive these memories and remind people of the benefits and applications of clay goods.
His most appreciable invention is the Mitticool refrigerator, for which he holds a patent. The fridge is composed of clay and operates on the idea of 'cooling by evaporation.' As a result, it requires no maintenance and does not require energy to operate.
A 50-litre refrigerator costs Rs 8,000 and can store fruits and vegetables for 5-7 days and milk for 24 hours.

"I also thought why not create kitchen items per market demand. So, I made machines to make spoons and bowls."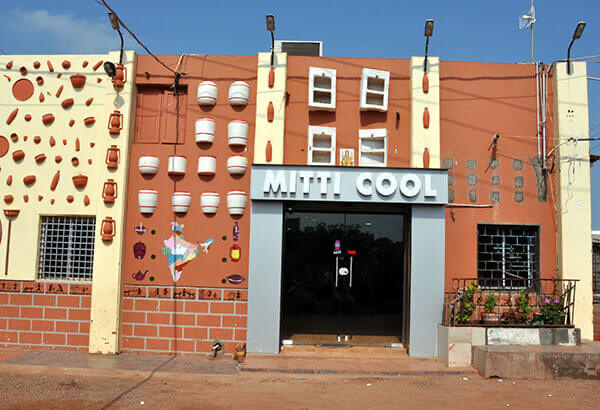 Journey against the odds
Born to a poor potter, his family had already lost their company due to the failure of the Machu dam and relocated to Morbi. He dropped out of school after failing the 10th grade in 1980.
He left the tea stall to work in a factory, but he had always wanted to make his machine out of clay, similar to a Tawa.
Despite strong discouragement from both his father and the employer from whom he got a loan and who advised him that the best way to start a business was with his own hard-earned money, he understood that he would need a lot of resources to build a machine. He began working on his project with 30,000 rupees. It wasn't until the 2001 Bhuj earthquake that he realised he wanted to create a clay refrigerator that didn't require electricity. It was the first solid step in establishing the Mitti Cool and its products as a house of innovation.

"My father's advice was 'don't follow our hereditary occupation'. He said it was laborious, yielded little income, and had no demand. He always dissuaded me from pursuing pottery, saying there was no money in it and no one would let their daughter marry me."
But he was convinced that bringing new technology and innovations to a traditional pottery business would yield positive results. In 1995, he received his first bulk order for earthen water filters from Kenya. He registered the brand 'Mitticool' in 2001.

Mitticool items are available for purchase on their website, mitticool.com. Their best-selling items are Tawas and nonstick Tawas (Rs 299-Rs 549), a stove (3 litres capacity at Rs 1459), a refrigerator, and a water cooler (Rs 2222), water bottles (Rs 399), and handicrafts (Rs 349 upwards).

The Mitticool manufacturing outlet in Wankaner is both a workshop and a museum, with over 150 clay goods on exhibit. In addition, there are clay murals as well as elaborately carved chairs and tables.
Mansukhbhai's Mitticool brand now offers a wide range of clay products across the country, with a chain of 150 dealers, around 60 distributors, and nine showrooms. He is working on yet another innovation, the Mitticool house, which he has worked on for the previous seven years. He has previously built a 12ft x 12ft clay house prototype, but a larger eco-friendly dwelling is in the works.