Venture Capital investors and partners Kushal Bhagia and Aditya Singh announced the launch of a new $10 million fund, All in Capital. The announcement was made on June 9 through a blog published by the co-founder, Kushal Bhagia. All in Capital will primarily focus on homegrown startups that are building products and services for India and the world. 
"We are a $10M sector-agnostic fund, focused on backing the best pre-seed and seed-stage founders from India, building for India and the world. We typically invest $100K to $300K in Indian startups in your first round of funding. We then follow that up by doubling down on you through successive funding rounds. Most of our first investments are pre-product, and almost all of them are pre-revenue."

Kushal Bhagia
He further added that their new early-stage VC fund is backed by some of India's best Tech founders, Global Institutional Investors, Family Offices, and technology executives from Silicon Valley. The fund will finance around 75-100 businesses over the next three years, supporting 25-30 startups yearly. It will also invest in the next round of funding for its portfolio companies.
All in Capital has already invested in companies like Rocketlane, Fashinza, Giva, and Jai Kisan.
The community of founders backing the fund includes Farid, founder of Sharechat, Aprameya, co-founder Koo, Vidit and Sanjeev, co-founders of Meesho, Pawan, Jamil, Abhishek, co-founders of Fashinza, Deepak, co-founder of Mindtickle, Farooq and Harsh, co-founders of Fynd, Harpreet, author, Let's Build a Company, Varun Sadana, co-founder Licious and SuperTails, Srikrishnan, founder, Rocketlane, Pushkar and Sudarshan, co-founders of Lets Transport, among others.
The founders will assist in sourcing the startups to invest in, advise on sectors to invest in, and extend support to the portfolio companies in capital infusion, networking and mentoring.
The rationale behind the name

Although the company shares its name with an American firm, the partners share a distinct ideology for their venture. The name is an amalgamation of All+ India, which speaks of the founders' ultimate goal, to develop India through the collective efforts of skilful individuals.
"I often say that the startup ecosystem rewards you for the time you spend working for it, and your returns exponentially go up the longer you stay in the game. I have truly loved the past nine years, and all my past experiences have come together and helped me start this new and exciting chapter with All In Capital."

Adita Singh, Co founder
Getting to know the founders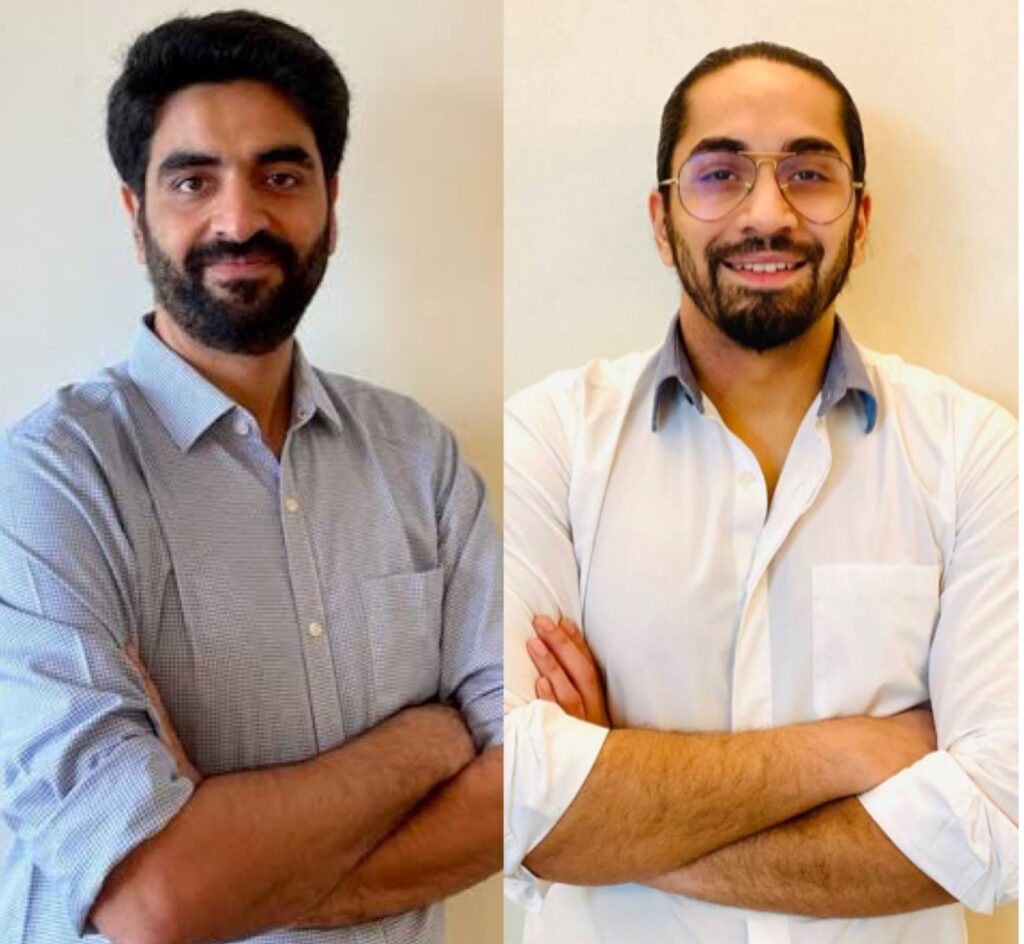 Before launching All in Capital, Kushal founded Nayi Disha, an EdTech firm, right after graduating from college and was a member of the early team at upGrad. He later led FirstCheque, a pre-seed fund through which he backed over 100 Indian entrepreneurs in their initial rounds.
Before joining Kushal in this venture, Aditya Singh co-founded and managed BookMyForex, which was recently acquired by MakeMyTrip. He was also the founding member of Stride Ventures, India's top venture debt fund with $150 million in AUM.