India's title as the birthplace of chess remains unwavering as the young Indian Grandmaster Rameshbabu Praggnanandhaa returns strong with a newly acquired silver medal to adorn his many accolades. He was the second Indian after Viswanathan Anand to enter the Chess World Cup final.
In the Chess World Cup 2023, the Indian chess prodigy became the youngest World Cup finalist ever. He amazed all chess enthusiasts through the entire final match with World No. 1 Magnus Carlsen despite the tiebreaker 3rd round match ending with Carlsen's win.
Who is this unstoppable prodigy?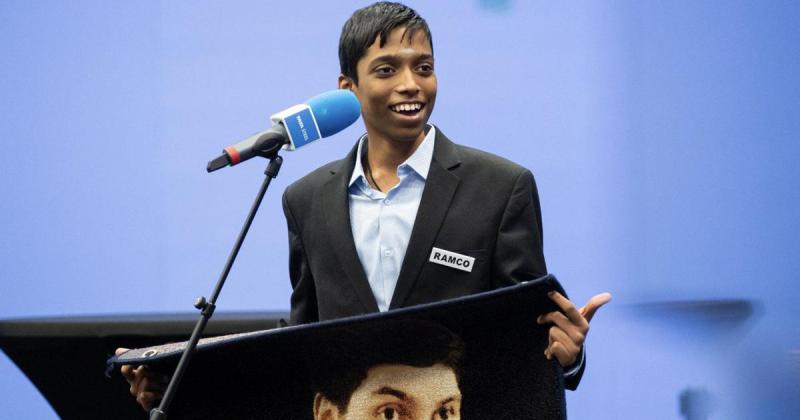 Rameshbabu Praggnanandhaa is an Indian chess prodigy and grandmaster. He is also the fourth-youngest GM in history (as of April 2021). Born on August 10, 2005, in Chennai, Tamil Nadu, his skills have only grown more sharper.
In the recent World Cup, Praggnanandhaa obtained a tremendous FIDE live rating of 2700, ranking 29th in the entire world. His renowned presence and achievements have propelled his name on the chess circuit and shaken up the international playground.
Raised with a chess board in hand
The 18-year-old had been exposed to the chess board at a very young age. Praggnanandhaa was born to Rameshbabu Praggnanandhaa, a TNSC Bank Branch Manager, and R Nagalakshmi, a dedicated homemaker. Moreover, Praggnanandhaa's elder sister, R. Vaishali, is also a celebrated woman grandmaster and international master.
Praggnanandhaa started his chess journey at the young age of 5 years, the interest originated from watching his elder sister play and observing online games. Since then, he has consistently outperformed many of his peers. He practices diligently 5-6 hours a day, showcasing how the foundation of his success is not simply constructed on raw talent but hardworking as well. According to his father, he attends the weekly chess camps organised by his coach, R B Ramesh. During chess games, he demonstrates a focus and maturity beyond his years.
Despite the early fame, Praggnanandhaa shows commendable dedication towards his studies. He currently attends The Velammal Matriculation Higher Secondary School in Chennai.
Family's influence and support
Praggnanandhaa's father was the main catalyst that ignited his children's interest in chess. Reportedly, his primary goal was to redirect their focus from television by introducing them to the riveting game of chess.
"We had introduced Vaishali to chess so as to cut down on her TV viewing habits as a child. As it happened, the two children liked the game and decided to pursue it," Rameshbabu explained. "We are happy that the two are enjoying playing chess and also doing well thanks to their passion for chess."
Since then, he has taken on the role of a mentor. His dedication to Praggnanandhaa has only honed the prodigy's potential further. Rameshbabu also gives credit to his wife, Nagalakshmi, for her neverending care and support of their children. Due to his father's poor health, Praggnanandhaa's mother travels with him to all his tournaments.
"I must credit my wife, who accompanies them to tournaments and is very supportive. She takes great care (of the two)," Rameshbabu told the media after Praggnanandhaa's return to Chennai from the FIDE World Cup.
Praggnanandhaa's meteoric rise
Since his debut as FIDE master in the World Youth Chess Championship Under-8 title in 2013, Praggnanandhaa's list of accolades has only continued to grow. He became the youngest international master in world history at the age of 10 years, 10 months, and 19 days. Later in 2018, he became the fourth-youngest Grandmaster in history.
At 11 years of age, the prodigy achieved his first grandmaster norm at the World Junior Chess Championship in 2017, finishing in 4th place with 8 points. On 17 April 2018, he gained his second norm at the Heraklion Fischer Memorial GM norm tournament in Greece.
His strategic gameplay and outstanding aptitude have earned him several gold medals in national and international competitions. He has represented India in multiple international championships and holds three World Youth titles: U8 in 2013, U10 in 2015, and U18 in 2019.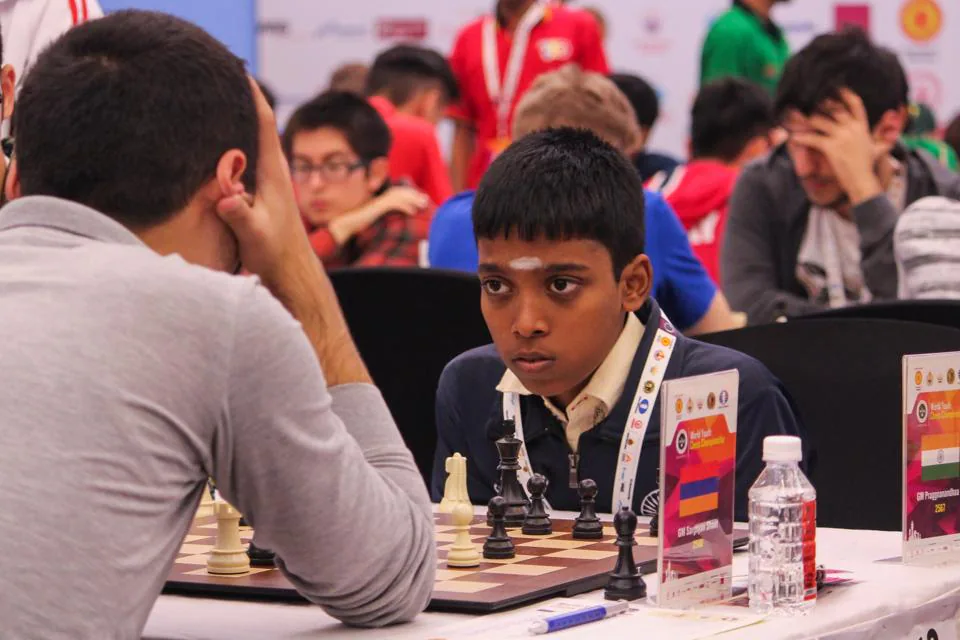 In 2019, the 13-year-old prodigy won the Xtracon Chess Open with an undefeated 8.5/10 points. Furthermore, these unbeatable records were continued in the following years, as he won the Polgar Challenge in 2021 and bronze with the Indian team at the 2022 FIDE Olympiad.
Praggnanadhaa created history in February 2022 after defeating Magnus Carlsen in the online Airthings Masters rapid tournament of the Champions Chess Tour 2022. He was the third Indian player ever do achieve this feat.
FIDE World Cup 2023 and Future prospects
Praggnanandhaa was the 31st seed and the youngest player to reach the finale in the 2023 FIDE World Cup. He defeated world-renowned opponents like Hikaru Nakamura (World No. 2) and Fabiano Caruana (World No. 3). His unrelenting streak could only be stopped by World No. 1 Magnus Carlsen after two rounds that ended in ties and a third tiebreaker round.
As on would expect, Praggnanandhaa was welcomed back home with much praise and celebration. His accomplishments at the World Cup earned him a 2727 live rating (20th in the world). He successfully earned a spot in the 2024 Candidates Tournament; he is the third-youngest candidate in history after Carlsen and GM Bobby Fischer.